Shorter Days Means More Auto Crashes in California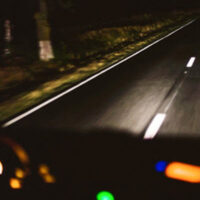 The weather around Oakland, CA may still be temperate as we head deeper into the Fall months, but many motorists have already noticed a seasonal change that impacts everyone on California roadways: The days are getting shorter and, despite the onset of Daylight Savings Time, the darkest days of winter will arrive in December. The sun rising later and setting earlier will probably not change the work week, school schedules, or other daily routines, so many people will still be driving in the dark in the early morning and evening. With reduced visibility, you are at a greater risk of being involved in an auto crash.
While you cannot avoid driving entirely, you can protect yourself from Oakland car accidents by taking extra precautions for nighttime trips. Some statistics and information about driving at night are a good start.
Statistics Reveal Unexpected Consequences of Driving in the Dark: According to the National Highway Traffic Safety Administration (NHTSA), the number of traffic-related fatalities is roughly equal between day versus night driving. However, being on the road from twilight until dawn is more dangerous because of four key factors:
Seatbelt Use: The data indicates that there is a whopping 30 percentage difference between those who buckle up based upon the time of day. Around 60 percent of vehicle occupants wear a seatbelt at 2 p.m., compared to 30 percent at 2 a.m.
Headlights: The factory-installed headlights on most vehicles are able to illuminate the roadway and objects up to 160 feet ahead. Traveling at 60 mph, you need almost 360 to stop after accounting for reaction time and braking distance.
Alcohol Use: Around 60 percent of crashes at night involve alcohol use, compared to 18 percent during the day.
Speed: Approximately 1 in 5 accidents in daylight hours are speed-related, whereas speeding is a factor in 37 percent of auto collisions at night.

Protecting Yourself Through Technology and Safety Tips: You cannot change other driver's behaviors, but you can take action to safeguard occupants in your vehicle while driving at night. One tip is to consider adaptive headlights to counter the effects of #2 above. The technology allows your lights to swivel as you make a turn, thereby illuminating objects that you may not see if your headlights only pointed directly forward. In addition:
Slow down when driving at night to increase your reaction time;
Use caution traveling around curves, over steep grades, and in dimly lit, rural areas;
Never follow vehicles too closely; and,
Pull over safely if you suspect another driver is intoxicated, and alert police whenever possible.

Contact an Oakland Car Accident Lawyer for Legal Advice 
You cannot completely eliminate the risks of being involved in a nighttime auto collision, but this information should help you make safe decisions when heading out in the dark. If you were hurt in an accident that was not your fault, please contact the Oakland car accident lawyers at Venardi Zurada, LLP to discuss your legal remedies. We are happy to set up a no-cost consultation at our offices.
https://www.vzlawfirm.com/black-box-evidence-in-california-car-accident-cases/