Meet the Team at Venardi Zurada, LLP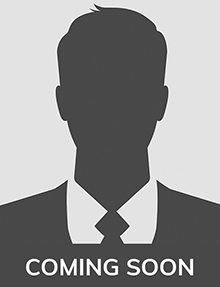 H. Larry Elam III, Senior Trial Attorney
The insatiable desire to help people in need is why I became an attorney. I did not realize how transparent this had been until my oldest daughter, who is newly admitted attorney, informed me that she had wanted to become an attorney. I made sure she understood that I would be proud of her no matter what vocation she pursued. I asked her why she wanted to be an attorney. Her response moved me. She said, "I have wanted to be an attorney since I was four years old." I asked her why and she said, "because I want to help people like you."
Henry "Larry" Elam III was born in April 1962 in Los Angeles, California. He was raised in Pasadena, California. He always knew that when he "grew up," he would be a veterinarian. He loves animals, but despite his love of animals, he was drawn and guided to the practice of law to help people.
Work at the U.S. Attorney's Office
Instead of seeking admittance to veterinary school, Larry embarked on a journey to become an attorney. He earned a B.A. in Political Science from California State University – Los Angeles while working full-time at the United States Attorney's Office in Los Angeles as a grand jury coordinator. His experiences with the United States Attorney's office and his experience as a paralegal convinced him that he should reach for the brass ring and become a lawyer.
In August 1992, at the urging of the Assistant United States Attorneys he had worked with for several years, Larry started his law school education at Santa Clara University School of Law. Larry was a finalist in moot court during law school and worked several semesters in the Law School's pro bono clinic. Larry graduated from law school in May 1995 and was admitted to the California Bar in December 1995.
Initial Experience as a Defense Attorney
After graduating from law school, Larry became an associate at a Washington D.C. based defense firm in San Francisco. Larry would work as a defense lawyer from 1995 to 2004, when he left the international law firm of Holland & Knight in September 2004, to start a Plaintiff's practice with his good friend and former law partner at Holland & Knight, Mark Venardi. They called their Plaintiff's firm "Venardi Elam LLP." During this time at Venardi Elam, Larry found his life's mission – helping those who have been preyed upon, marginalized, exploited, and ignored.
Switch to Representing Individuals
In 2004 Larry made the switch from a corporate defense lawyer to a plaintiff's lawyer. Since 2004, Larry has taken on the cause of individual clients instead of defending large corporations. Larry believes that representing real people with real problems and issues is what he was born to do.
For more than 28 years, Larry has provided quality legal services to a wide range of clients located throughout Northern and Southern California. He is dedicated to helping clients achieve the results to which they are legally entitled, whether it is a favorable resolution in an employment dispute or an award of damages that fully compensates them for the life-altering severe injuries they have suffered. With a wealth of litigation experience, Larry has the skills and expertise needed to advocate for his clients' rights in litigation, settlement negotiations or trials in both State and Federal Courts.
In recognition of his work on behalf of clients, the national directory of attorneys Martindale Hubbell has awarded Larry its AV Preeminent rating, indicating the highest standards of professional excellence.
In his spare time, Larry enjoys cooking/grilling/BarBQing, golfing, spending time with his Wife and Two Adult Daughters and training/playing with/walking with his rambunctious Rottweiler "Nala."
Areas of Practice
Personal Injury
Amputation injuries
Catastrophic injury from automobile incidents
Wrongful Deaths
Locomotive/train-related injuries
Products liability
Wrongful termination/harassment of employees
Retaliation
Whistleblower
Asbestos
Automobile Lemon Law
Construction defects (residential/commercial)
Business disputes
Executive severance negotiation
Bar Admissions
California, 1995
All California State Courts
U.S. Court of Appeals, Ninth Circuit
U.S. District Court Northern District of California
U.S. District Court Eastern District of California
U.S. District Court Central District of California
U.S. District Court Southern District of California
Education
Santa Clara University School of Law

Juris Doctor – 1995
Moot Court Finalis

California State University – Los Angeles

B.A. – 1991
Dean's List
Major Political Science
Classes/Seminars
Speaker: Managing Your Law Career – "The Pros and Cons of running your own law office." Practicing Law Institute, April 2010
Honors and Awards
"AV" rating from Martindale-Hubbell
Professional Associations and Members
Consumer Attorneys of California
Contra Costa Bar Association
State Bar of California, Member since 1995
Past Employment Positions
McKenna, Conner & Cuneo LLP, Associate 1995-1997
Carroll, Burdick & McDonough, LLP Associate 1997-2000
Carroll, Burdick & McDonough, LLP Associate 1997-2000
Law Office of H. Larry Elam III 2010-2017 Sole Practitioner
Alioto Law Firm 2017-2019 Sr. Counsel
Liberty Law Office 2019-2021 Sr. Counsel
Wade Law Group 2021-2023 Sr. Counsel