Factors to Consider Before Settling a California Car Accident Claim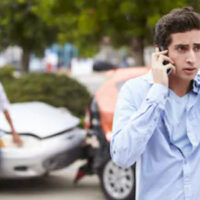 You expect that the number of car accidents is high in the most populous US state, but the figures on California traffic crashes are still stunning. The California Highway Patrol (CHP) reports that there are almost 3,750 people killed in motor vehicle collisions annually, while another 269,000 individuals suffer injuries. Fortunately, victims and their families have legal remedies under California law. You may qualify to recover compensation if you can prove that the other driver caused the accident through negligent acts.
To recover compensation for your losses, you will file a claim with the at-fault driver's insurance company. Many claims settle out of court, and there are numerous benefits for resolving your auto crash case through agreement. However, settling a claim is an important decision. You should consult with an Oakland car accidents attorney who can explain your rights, but you can also review some critical factors to consider before settling.
 Strength of Evidence on Fault: With a vehicle crash claim based upon negligence, you must prove that the accident happened because the at-fault motorist failed to drive safely. This means you might need evidence through pictures, video, statements from witnesses, and accident reconstruction experts. If you do not have this proof or your evidence is weak, it may be smart to settle because the jury may disagree with your version of fault.
 Status of Your Treatment: You are entitled to recover compensation for your medical costs and pain and suffering in a car accident claim, but these may be unknown for the first few weeks after the crash. If you are still under the care of physicians to treat your injuries, settlement may be premature. You risk agreeing to an amount that is too low, and you will be on the hook for any future treatment.
Your Economic Damages: When discussing settlement, keep in mind that insurance companies often use multipliers to aid adjusters in making offers. They start by summing up your economic damages, which include medical costs and lost wages, because these values are easy to calculate. Then, the insurer applies a multiplier to the amount of economic damages. The value of the multiplier ranges from 1.5 to 5, depending on the severity of your injuries.
 Statute of Limitations: As you negotiate settlement with an insurance company, you should realize that you are under a deadline. California's statute of limitations is two years, and it starts to run on the date of the crash. If you do not sue in court before the deadline expires, you are barred from recovering any compensation, subject to few exceptions.
Our Oakland Car Accident Lawyers Will Advise You on Settling Claims 
Settling an auto collision claim gives you certainty over going to trial, but it is essential to review all factors to ensure fairness. For more information on settlements, please contact Venardi Zurada, LLP at our offices in Oakland or Walnut Creek, CA. We can set up a no-cost case evaluation with a traffic crash attorney who can assist with the settlement process.
Source:
chp.ca.gov/programs-services/services-information/switrs-internet-statewide-integrated-traffic-records-system/switrs-2019-report