Meet the Team at Venardi Zurada, LLP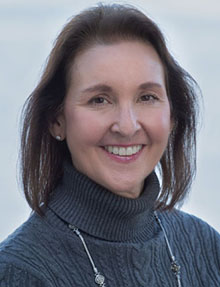 Shelley Venardi, Office Manager
Shelley grew up in a Teamster family in California and graduated from one of the last graduating classes at Pleasant Hill High School. After high school, she swam for and attended Diablo Valley College and was a member of the team that won the national championships. Shelley then attended Texas A & M University ("Go Aggies") on a full-ride swimming scholarship. While there she was diagnosed with Leukemia. Shelley returned to California to receive an experimental treatment protocol at Stanford University. We are all eternally grateful and thankful that the protocol worked, and Shelley has been cancer-free for 30 years.
Shelley completed college at California State University at Chico where she earned her B.A. in Psychology, minoring in Collective Bargaining. She worked in Human Resources for both Macy's and The San Francisco Hilton Hotel. After 5 years, she returned to school to pursue a career in the Dental Hygiene field. After working 9 years as a Dental Hygienist, she became a Clinical Instructor in Diablo Valley College's Dental Hygiene Program.
After the birth of her two sons, Shelley stayed at home with her children. During that time she volunteered at her children's school, helping in the classrooms and serving on the board of the PTA. She chaired fundraisers and helped manage a large budget. Most recently, Shelley has joined Venardi Zurada as Office Administrator. Shelley manages many facets of the office, and really enjoys helping the firm's clients during difficult times.
Shelley's hobbies include cycling, baking, and reading. Most of all, she enjoys spending quality time with her husband and children. Together, they boat, camp, ski, surf and just spend wonderful time together.