Meet the Team at Venardi Zurada, LLP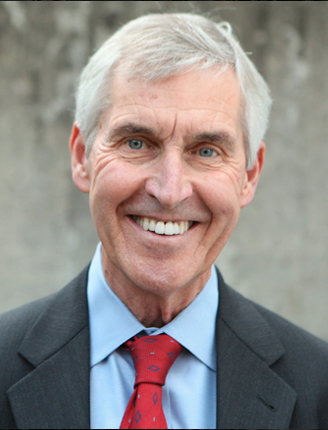 Terry Buller P.C., Senior Counsel
Terry Buller was born in Cleveland Ohio in 1950, spent his childhood in Buffalo New York until his family moved to California when he was 12. He attended Serra high school in San Mateo and grew up in San Bruno.
As the oldest of seven children, he had to work in a gas station to support himself through college. He was the first in his family to graduate, magna sum laude, from San Francisco State University. He began a graduate school program in experimental psychology, but changed paths after a year to enter law school.
He went to law school at the University of San Francisco where he participated in law review, a participatory course at the California Atty. Gen.'s office and especially enjoyed acting as a mentor/tutor for special admission first-year students. He worked the last year of law school as a law clerk in a prestigious Oakland law firm specializing in personal injury cases. He became a member of the California State Bar December of 1976 and had his first personal injury trial in January of 1977. (He won the product liability case against Coca-Cola and has continued to receive client referrals from the East Bay community ever since)
Terry has been exclusively representing persons who are the victims of negligence since 1976; medical malpractice, motor vehicle accidents, products liability, airplanes, motorcycles, boats, bicycles, pedestrians, workplace accidents, legal malpractice etc.
Honors
In his first year of practice, a particularly unpleasant defense attorney was taking the client's deposition. At the end of the contentious session, the crusty older attorney said "you're a real crusader aren't you?" Terry knew he was doing a good job for his client and has continued to be a crusader for all of his clients over the last 40 years.
Terry was awarded the highest rating (AV) by a peer review process conducted by Martindale-Hubbell, the premier legal directory and attorney rating system in the United States. Fellow attorneys with professional interactions rate an attorney's performance on two criteria: Legal Ability and Personal Ethics. Terry's highest rating of A on legal ability signifies "very high to preeminent" and the V rating signifies he and here's the highest professional ethical standards of the bar.
Professional Activities
State Bar of California
Alameda Contra Costa Trial Lawyers Association (Sustaining Member)
American Association For Justice
Alameda County Bar Association (Interprofessional Committee; Lawyer Referral Service, former chairperson)
Alameda County Superior Court, settlement Commissioner, arbitrator.
Community Activities
Founding member of Students Run Oakland, and outreach program or underserved students in Oakland schools.
Running for a Better Oakland (RBO), mentor since the beginning of the program.
Oakland Yellowjackets.
Personal
Grandfather of four boys.
Lifetime runner.
Road bike rider.
You can be confident in relying on our zealous and effective Oakland personal injury lawyers:
We have served Northern California for over 35 years.

Our attorneys have been honored with numerous accolades, including SuperLawyers, AV Rating, and Top 100 Trial Attorney Awards.

In our decades of legal service to the community, we have garnered a substantial reputation. We are respected by opposing counsel, feared by insurance companies, and followed by jurors.

We combine Big Firm experience with boutique office attention and care. Several of our attorneys have experience working for the biggest law firms in the country, including the most prominent maritime defense law firm. Our attorneys rely on that big-firm know-how but prefer the personal touch of a smaller firm, allowing us to provide individualized and attentive representation to each of our clients.

We've been through it, too. Attorney Mark Venardi had to personally deal with a medical malpractice injury he suffered at a time when he was working a blue-collar job on an offshore oil rig; he knows what it's like to be a working man dealing with a personal injury. He built his way up to working for the biggest maritime defense firm in the country, before deciding to focus on helping people like himself who were hurt by negligence and mistreatment from others.

We like to fight for the underdog. Attorney Martin Zurada is an immigrant and the son of immigrants who tirelessly worked his way up through education and experience to attain the American dream. Even though he has served in large, high-level litigation law firms, he prefers helping clients directly, fighting against injustices, and securing victories for the little guy who has been wronged.

We win. We have secured multi-million dollar verdicts and settlements. In our combined tenure, we have recovered tens of millions of dollars for our clients across our broad areas of practice.

We care first and foremost about our clients. We dedicate ourselves to serve each and every client personally, and we make ourselves available to our clients around the clock.

There is no cost to you until we win. If we don't make a recovery for you, we will not collect a fee. And all initial consultations are free of charge.
Dedicated Areas of Practice
We offer a wide range of litigation services for Oakland personal injury and employment law clients. Specifically, our areas of dedicated practice span the following issues:
Employment Law. California employers must assure proper pay to employees and comply with a variety of rules and regulations to prevent discrimination and unfair treatment of employees. We represent victims of wage and hour violations, employment discrimination, workplace harassment, retaliation, wrongful termination, and any other form of California workplace mistreatment. If you believe you were treated inappropriately at work, we can help.
Personal Injury. If you've been injured due to another's negligence, you deserve compensation. That's where we come in. As Oakland personal injury attorneys, we right the wrongs done to our clients. And we do it at our cost during the entire duration of your case. There is never any fee until we win. Give us a call if you have been hurt in a car accident, by a toxic spill or contamination, as a result of medical malpractice, due to abuse or neglect, in a maritime accident, by a vicious animal attack, or any other incident caused by someone else's negligence.
The Sooner You Speak to an Oakland Injury Lawyer, the Stronger Your Chances for Recovery Will Become.
Contact the Oakland injury lawyers at Venardi Zurada today, and let's get started. We are available to talk any time, so whether you call, email or chat online, we'll respond and set up an appointment to meet you. We have several Spanish speakers in the office and welcome the opportunity to cater our services to Oakland's Spanish-speaking population. You pay no fee until we win for you, so you have nothing to lose by contacting our office for a free consultation. The sooner you call, the faster we can start getting results for you. Call 925-937-3900.