Meet the Team at Venardi Zurada, LLP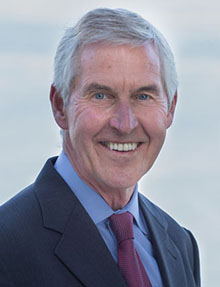 Terry Buller P.C., Of Counsel
Terry Buller was born in Cleveland Ohio in 1950, spent his childhood in Buffalo New York until his family moved to California when he was 12. He attended Serra high school in San Mateo and grew up in San Bruno.
As the oldest of seven children, he had to work in a gas station to support himself through college. He was the first in his family to graduate, magna sum laude, from San Francisco State University. He began a graduate school program in experimental psychology, but changed paths after a year to enter law school.
He went to law school at the University of San Francisco where he participated in law review, a participatory course at the California Atty. Gen.'s office and especially enjoyed acting as a mentor/tutor for special admission first-year students. He worked the last year of law school as a law clerk in a prestigious Oakland law firm specializing in personal injury cases. He became a member of the California State Bar December of 1976 and had his first personal injury trial in January of 1977. (He won the product liability case against Coca-Cola and has continued to receive client referrals from the East Bay community ever since)
Terry has been exclusively representing persons who are the victims of negligence since 1976; medical malpractice, motor vehicle accidents, products liability, airplanes, motorcycles, boats, bicycles, pedestrians, workplace accidents, legal malpractice etc.
Honors
In his first year of practice, a particularly unpleasant defense attorney was taking the client's deposition. At the end of the contentious session, the crusty older attorney said "you're a real crusader aren't you?" Terry knew he was doing a good job for his client and has continued to be a crusader for all of his clients over the last 45 years.
Terry was awarded the highest rating (AV) by a peer review process conducted by Martindale-Hubbell, the premier legal directory and attorney rating system in the United States. Fellow attorneys with professional interactions rate an attorney's performance on two criteria: Legal Ability and Personal Ethics. Terry's highest rating of A on legal ability signifies "very high to preeminent" and the V rating signifies he and here's the highest professional ethical standards of the bar.
Professional Activities
State Bar of California
Alameda Contra Costa Trial Lawyers Association (Sustaining Member)
American Association For Justice
Alameda County Bar Association (Interprofessional Committee; Lawyer Referral Service, former chairperson)
Alameda County Superior Court, settlement Commissioner, arbitrator.
Community Activities
Founding member of Students Run Oakland, and outreach program or underserved students in Oakland schools.
Running for a Better Oakland (RBO), mentor since the beginning of the program.
Oakland Yellowjackets.
Personal
Grandfather of four boys.
Lifetime runner.
Road bike rider.