Risks of Keeping Insurance Out of a California Car Accident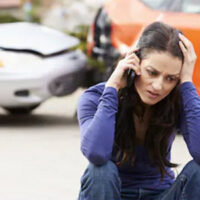 Car accidents are a frequent occurrence in California, which is why officials enacted mandatory insurance laws to protect victims who are injured by negligent drivers. The California Department of Motor Vehicles (CA DMV) requires motorists to carry an insurance policy that pays $15,000 for injuries or death to one person, and $30,000 when there is more than one victim. The insurer suffers financial loss when it has to pay out for traffic crashes, so the common response is to raise premiums for policyholders who cause collisions.
This is a familiar, understandable practice by the insurance company, but some at-fault drivers believe that they gain an advantage by not using insurance. You might receive a very attractive offer to simply walk away from the crash, and it is tempting to avoid the hassles of the legal process. It is a mistake to sidestep insurance with motor vehicle crashes, and an Oakland car accident lawyer can explain why.
Why People Avoid Using Insurance: The primary reason a negligent driver does not want to use insurance is financial. If you accept money instead of filing an insurance claim, the insurer will not know about the accident. The policyholder's premiums will not increase, because the insurance company never paid anything out.
Another reason you might get a monetary offer after a crash is when the at-fault motorist does not have insurance as required by law. They want to avoid the penalties for operating a vehicle without insurance, and the fines start at $100.
 Mistakes with Unofficial Settlements: A major concern with accepting money from the other driver is that there are so many unknowns in the aftermath of an auto collision. You have not yet received medical care, so you do not have a diagnosis of your injuries, necessary treatment, and outlook for a full recovery. You could miss work and lose wages, while pain, suffering, and diminished quality of life also affect you.
With these uncertainties and variables, it is not possible to determine whether the amount being offered is sufficient to cover your losses. You are entitled to fair compensation, which is what you receive when you go through proper channels to settle.
What to do After a Car Accident: It will become clear right away that a driver is trying to avoid using insurance, so you should decline and continue on with the important tasks after a traffic crash:
Exchange driver's license and insurance information.
Take pictures of the scene, damage to vehicles, and your injuries.
Do not discuss fault or how you think the accident happened.
Get in touch with a lawyer right away.
 Discuss Remedies with an Oakland Car Accident Attorney
Do not make the mistake of circumventing insurance if you were injured in an auto crash, as you have no legal recourse by accepting an unofficial settlement. Our team at Venardi Zurada, LLP will handle your insurance claim, so please contact our offices in Oakland or Walnut Creek, CA today. We can set up a free case assessment to review the details of your case.
Source:
dmv.ca.gov/portal/vehicle-registration/insurance-requirements/