Documents Your California Car Accident Attorney Needs to Fight for Your Rights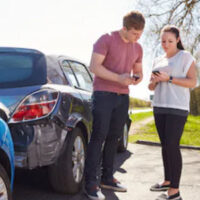 When you were injured in a California car accident, you can guess that it is easier to prove your right to compensation when you have solid evidence. Generally, you need proof regarding who was at fault in the crash and valid, credible information regarding your injuries – whether you are negotiating settlement with the responsible driver's insurance company or in court. These details can come from many different sources, but the rule of thumb is that the more evidence you have, the more likely you are to recover fair monetary damages for your losses.
Fortunately, much of the information you need to support your auto crash claim is within your knowledge or possession. You can trust your Oakland car accident lawyer to handle evidence issues in connection with an overall legal strategy, but make sure you provide your attorney with the following. 
Police Reports: Officers who are dispatched to the scene of an accident will create a report, usually by taking statements from all involved motorists. At times, the report may indicate who was at fault for the crash; in other situations, the document is a "he said-she said" scenario. Still, your lawyer needs to review the police report.

Tickets for Traffic Violations: If the facts are clear that a driver violated a California traffic law, officers may issue a citation for:
Speeding;
Drunk driving;
Using a cell phone;
Failure to yield; or,
Other misconduct.
The ticket may be very strong evidence of wrongdoing by the other driver, giving more support to your allegations of fault. 
Your Medical Costs and Records: Documentation related to your injury diagnosis, procedures, treatment, and other aspects of care are important for multiple reasons. You may qualify to receive compensation for all medical costs related to the car accident, so documentation is useful to determine the amounts. Medical records are also crucial for proving pain and suffering, emotional distress, and other non-economic losses.

Wage and Income Documents: You may be eligible to recover amounts for your lost wages if you were out of work because of your injuries, so your attorney will need to review information related to your income. Plus, if you cannot return to your previous job, you may be entitled to damages related to future earning capacity and lost business opportunities.

Information You Gathered at the Scene: Depending on the severity of your injuries, you may have been able to collect evidence immediately after the auto crash. Your lawyer can put some of this information to good use, such as:
Photos of damage to vehicles, your injuries, and the area surrounding the scene;
Contact information for any witnesses;
Names and address of local businesses, which may have surveillance cameras; and,
Other relevant details.

Get Additional Details from an Oakland Car Accident Lawyer 
This list is just a start in terms of what documents you should provide to our attorneys at Venardi Zurada, LLP, but you can count on us to do our part through in-depth investigation and a solid legal strategy. For more information, please contact our Oakland car accident attorneys to set up a free consultation.
https://www.vzlawfirm.com/black-box-evidence-in-california-car-accident-cases/