Self-Driving Taxi Collides with Fire Truck in San Francisco, Officials Investigating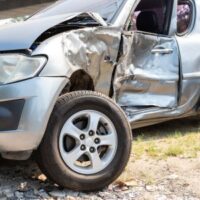 California officials have ordered a popular self-driving taxi company to cut its fleet of vehicles in half in San Francisco, after another suspicious traffic crash raised concerns about the safety of automated vehicles. Local news source SFGATE reported on the incident, in which a Cruise driverless cab was struck by a San Francisco Fire Department truck. The taxi proceeded through an intersection as firefighters were responding to a call, despite the fact that the truck had all sirens blaring and lights flashing.
The passenger of the Cruise self-driving taxi was injured and transported to a local hospital after the crash. The response by state officials to suspend half the Cruise fleet might be a wise one, but the passenger still has rights under California personal injury laws. You should retain an experienced Oakland car accident lawyer if you find yourself in a similar situation, and some information about the recent automated vehicle collision is useful.
 Possible Causes of the Crash: Law enforcement and officials from Cruise, a General Motors-owned company, continue to investigate how the collision occurred. Some preliminary theories include:
The Cruise AV was not developed to account for cross-traffic that is unexpected, such as the vehicles of first responders who can travel through intersections. It only focused on the green light telling it to proceed through the intersection.
The sensors and cameras from the self-driving taxi were defective, so they did not detect the sirens and lights from the fire truck.
Due to limitations with programming, automated vehicles cannot anticipate every possible contingency that would put its passenger and other road users at risk.
 Liability for Automated Taxi Crashes: Based upon potential causes of the recent self-driving taxi accident, it is clear that Cruise is responsible. The fire department did its job of alerting motorists, and the passenger had no ability to control the vehicle. Still, there are multiple theories the victim may pursue to recover compensation:
Cruise was negligent in developing and operating the driverless technology, leading to the crash.
Cruise is liable under product liability, which is strict liability. You do not need to prove fault by the manufacturer to recover compensation.
Self-Driving Taxi Accident Victims Have Rights: If you were injured in a collision with a driverless taxi, you may be in the position of a passenger or other road user. You do have rights, and filing a claim with the company is the first step. It may be possible to settle your claim out of court. However, you will need to file a lawsuit if the at-fault party will not pay a fair amount.
Contact an Oakland Car Accident Attorney to Discuss Remedies 
If you were hurt in an accident with a self-driving taxi, as a passenger or other road user, it is critical to get legal help with your claim. Our team at Venardi Zurada, LLP is ready to assist, so please contact our firm to speak with an auto crash lawyer today. We can schedule a no-cost case assessment at our Oakland or Walnut Creek, CA offices.
Source:
sfgate.com/tech/article/firetruck-siren-lights-on-hits-cruise-car-18303730.php