Is California a "One Bite Rule" State for Dog Bite Claims?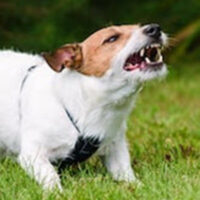 Most dogs live up to their nickname as "Man's Best Friend," but there are some canines that are prone to bite, attack, or cause other injuries to humans. Statistics from PetPedia.com, an online resource for information for pet owners, are proof that some furry friends can be dangerous. There are approximately 4.7 million people bitten by dogs every year, and more than 344,000 of them seek medical treatment in hospital emergency rooms for their injuries. Victims suffer horrific physical pain, but there are other implications as well. The emotional toll of an animal attack can be life-changing.
Fortunately, California law provides you with options if you suffered a dog bite, so you may be able to recover compensation for your losses. These cases can be complicated, however, because of application of the "one bite rule" and how it may affect your rights. A skilled Oakland dog bite lawyer can explain the relevant legal concepts, but you can read on for some background information.
Liability in California Dog Bite Claims: California is one of a few US states that applies a strict liability theory for dog bite injuries by statute. The law states that the owner of a dog is liable for the damages caused to any person who is injured in the attack, regardless of whether the animal had been vicious in the past or the owner knew about viciousness. The statute is the opposite of the "one bite rule" that applies in other jurisdictions, in which you must show that the dog had previously bitten someone or evidenced aggression.
Compensation in California Dog Bite Cases: Because your claim is a type of personal injury case, you may be entitled to recover two types of monetary damages for your losses.
Economic damages are available to cover your medical costs for treatment, including surgery, hospitalization, physical therapy, reconstructive surgery, medications, and other care. Lost wages are also included in this category.
You may be able to obtain non-economic damages, which are more subjective in nature. Examples include amounts for pain and suffering, scarring, and emotional distress.
Limitations in California Dog Bite Cases: The state dog bite statute does include some exceptions to strict liability in dog bite claims, in which you may lose your rights or compensation based upon your own actions. The defenses and limitations include:
You cannot recover any monetary damages if you were trespassing on private property when the animal attacked; and,
Your compensation may be reduced under the theory of contributory negligence, such as if you were provoking or annoying the dog when it lashed out.
Our Oakland Dog Bite Attorneys Can Explain Your Options 
Our lawyers at Venardi Zurada, LLP understand that an animal attack can be physically devastating and emotionally traumatic, leading to extensive losses. We are committed to helping you with the legal process to obtain monetary damages, so please contact our offices right away. We can schedule a free case evaluation with an Oakland animal & dog bite lawyer who can describe your legal remedies in more detail.