Meet the Team at Venardi Zurada, LLP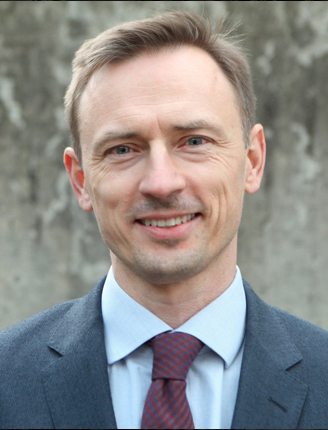 Martin Zurada, Partner
"I don't enjoy conflict, but when I see that my client has been wronged, I fight and give it everything I have to make sure that my client gets justice."
Martin was born in 1974 in Gdynia, Poland which, at the time, was a nominally independent communist dictatorship occupied by the USSR. The economic conditions were generally bleak under communist rule. They became even worse in 1981 when the Polish government, at the request of the USSR, crushed the Solidarity movement and imprisoned its leaders for seeking political and economic change.
When Martin was 9 years old, he and his parents moved to a small desert town in Libya where his father taught at a university and his mother worked as an engineer in a factory to earn dollars and make ends meet. After three eventful and surreal years of living in a country ruled by the late Muammar Gaddafi, one of the craziest dictators of our time, Martin and his parents immigrated to Germany. Martin stopped the homeschooling that he received from his parents and other professors in Libya and began attending a German middle school. To make things more interesting he did not know any German.
During his 19 years as a lawyer, Martin tried, arbitrated and mediated many cases often successfully taking on very challenging cases that other attorneys had given up on.
By the time he learned sufficient German to communicate with his classmates and understand his teachers, Martin and his parents immigrated to the US. However, to keep Martin on his toes, his parents decided to transition him from mid-5th grade in a German school in Munich to mid-8th grade at a Louisville Kentucky middle school. This effectively caused Martin to skip almost all of middle school while learning English as a second language and obtaining a scholarship to a ritzy private high school. He drove an old Ford escort without AC (or power anything) to school and proudly parked it next to the other students' BMWs and Volvos.
After graduating from high school at the age of 17, Martin began attending the University of Chicago in 1991. At this intensely competitive and scholastically focused university (where one of its presidents is credited with saying "When I get the urge to exercise, I lay down until it goes away"), Martin earned the distinction of being on the Dean's List and received the Humana Scholarship.
Martin graduated from the University of Chicago in 1994 with a double major in English literature and Polish literature in a little over three years. Martin then attended Cornell University Law School between 1995 and 1998, an Ivy League institution, and doubled up on law school work graduating with a J.D. and LLM in just three years rather than the usual four years. He earned the Kosciuszko Foundation Scholarship and attended a summer program at the Sorbonne University in Paris. Martin clerked for the Kentucky Supreme Court and two law firms during law school and started to practice law when he was just 24 years old.
He has always felt like the underdog and that is why he strongly prefers to represent the "little guys" and taking the fight to the large corporations and insurance companies.
Martin started as an associate at Squire Sanders – now one of the ten largest firms in the world – where he practiced corporate law and litigation before moving to California to work in smaller firms and eventually starting his own practice. By the time he was 28, Martin had tried three cases to judgment, one of which resulted in a defense judgment for his client, and the other two with his clients collecting over $400,000 in damages. Not long after that, he obtained his first $1 million dollars result in a personal injury case in which he was the lead trial attorney.
During his 20 plus years as a lawyer, Martin tried, arbitrated, and mediated many cases often successfully taking on very challenging cases that other attorneys had given up on. He has always felt like the underdog and that is why he strongly prefers to represent the "little guys" and taking the fight to the large corporations and insurance companies.
Martin is a student of advocacy and is a trial skills instructor. He was admitted in Ohio in 1998 and California in 2001. Martin has taught various legal subjects at San Francisco State University and the Academy of Law and Diplomacy in Gdynia, Poland. When he isn't working away at the office, Martin enjoys rock climbing, skiing, running, reading history books and, most of all, spending time with his daughter Isabella and wife Unsook.
Areas of Practice
Employment Law
Personal Injury
Contract Disputes
Business Dissolution Disputes
Harassment
Discrimination
Whistleblower Protection Cases
Retaliation
Wage and Hour
Real Property Disputes
Bar Admissions
California, 2001
Ohio, 1998
All State Courts within California
U.S. District Court Northern District of California
U.S. District Court Eastern District of California
Education
Cornell Law School

J.D./LL.M., 1998
Honors: Top Third of Class, Kosciuszko Scholarship

University of Chicago, Chicago, Illinois

Dual B.A. in English Literature and Polish Literature – 1994
Honors: Dean's List and Human Scholarship
Teaching:
San Francisco State University, Corporations 2009-2012
Academy of Law and Diplomacy, Gdynia, Poland, US Tort and Contract Law 2008
Past Employment Positions
Squire Sanders 1998-2000
Stein & Lubin 2000-2001
Zurada Law Group 2001-2012
Venardi Zurada LLP 2012-present

You can be confident in relying on our zealous and effective Oakland personal injury lawyers:
We have served Northern California for over 35 years.

Our attorneys have been honored with numerous accolades, including SuperLawyers, AV Rating, and Top 100 Trial Attorney Awards.

In our decades of legal service to the community, we have garnered a substantial reputation. We are respected by opposing counsel, feared by insurance companies, and followed by jurors.

We combine Big Firm experience with boutique office attention and care. Several of our attorneys have experience working for the biggest law firms in the country, including the most prominent maritime defense law firm. Our attorneys rely on that big-firm know-how but prefer the personal touch of a smaller firm, allowing us to provide individualized and attentive representation to each of our clients.

We've been through it, too. Attorney Mark Venardi had to personally deal with a medical malpractice injury he suffered at a time when he was working a blue-collar job on an offshore oil rig; he knows what it's like to be a working man dealing with a personal injury. He built his way up to working for the biggest maritime defense firm in the country, before deciding to focus on helping people like himself who were hurt by negligence and mistreatment from others.

We like to fight for the underdog. Attorney Martin Zurada is an immigrant and the son of immigrants who tirelessly worked his way up through education and experience to attain the American dream. Even though he has served in large, high-level litigation law firms, he prefers helping clients directly, fighting against injustices, and securing victories for the little guy who has been wronged.

We win. We have secured multi-million dollar verdicts and settlements. In our combined tenure, we have recovered tens of millions of dollars for our clients across our broad areas of practice.

We care first and foremost about our clients. We dedicate ourselves to serve each and every client personally, and we make ourselves available to our clients around the clock.

There is no cost to you until we win. If we don't make a recovery for you, we will not collect a fee. And all initial consultations are free of charge.
Dedicated Areas of Practice
We offer a wide range of litigation services for Oakland personal injury and employment law clients. Specifically, our areas of dedicated practice span the following issues:
Employment Law. California employers must assure proper pay to employees and comply with a variety of rules and regulations to prevent discrimination and unfair treatment of employees. We represent victims of wage and hour violations, employment discrimination, workplace harassment, retaliation, wrongful termination, and any other form of California workplace mistreatment. If you believe you were treated inappropriately at work, we can help.
Personal Injury. If you've been injured due to another's negligence, you deserve compensation. That's where we come in. As Oakland personal injury attorneys, we right the wrongs done to our clients. And we do it at our cost during the entire duration of your case. There is never any fee until we win. Give us a call if you have been hurt in a car accident, by a toxic spill or contamination, as a result of medical malpractice, due to abuse or neglect, in a maritime accident, by a vicious animal attack, or any other incident caused by someone else's negligence.
The Sooner You Speak to an Oakland Injury Lawyer, the Stronger Your Chances for Recovery Will Become.
Contact the Oakland injury lawyers at Venardi Zurada today, and let's get started. We are available to talk any time, so whether you call, email or chat online, we'll respond and set up an appointment to meet you. We have several Spanish speakers in the office and welcome the opportunity to cater our services to Oakland's Spanish-speaking population. You pay no fee until we win for you, so you have nothing to lose by contacting our office for a free consultation. The sooner you call, the faster we can start getting results for you. Call 925-937-3900.