How Long Do I Have To File A Claim After A California ATV Accident?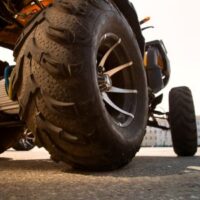 Operating ATVs is a popular outdoor activity in California, so it stands to reason that the number of accidents is relatively high. However, statistics reported by the US Consumer Product Safety Commission (CPSC) reveal a distributing fact about this favorite pastime: California ranks #2 when it comes to fatal ATV accidents, and it is 1 of 5 US states that comprises 25 percent of all deaths. Many other individuals are injured in collisions involving Off-Highway Vehicles (OHVs), leading to devastating losses for victims and their families.
ATV accidents may be covered by California personal injury laws under certain circumstances, so it is possible that you qualify to recover compensation for your losses. Besides proving the elements of a negligence case, you must also comply with the time restrictions imposed by state law. There is more to the statute of limitations than just a number, so rely on an Oakland ATV accident attorney to keep track of timing. Some background information is also useful.
 California's Statute of Limitations 
Every US state has a statute that imposes a deadline on suing in court, and it is 2 years in California. The clock starts ticking on the date of the ATV accident. You must file a lawsuit before the statute of limitations expires, or you are barred from recovering monetary damages. There are some exceptions that stop or toll the clock:
If the victim of an ATV accident is a child, the 2-year statute of limitations begins to run on his or her 18th birthday.
The concept of fraudulent concealment applies to the statute of limitations in a defective products case, such as when the ATV accident happened because of a dangerous flaw. The statute of limitations is tolled as long as the plaintiff justifiably did not know about the hazard. 
Filing an Insurance Claim
 The statute of limitations is an issue when filing a lawsuit, but you should understand what goes on behind the scenes before litigation. Instead of going directly to court, you will likely file a claim with the at-fault party's insurance company. With a defective product, you would initially pursue legal action through the consumer claims division.
The statute of limitations becomes an issue when the insurance company drags its feet on paying out a rightful claim. Insurers work hard to find reasons to deny your claim or offer a lowball amount to settle, since paying you is a loss for the company. Settlement negotiations may take time and eventually break down. Still, none of these activities puts a stop on the clock for the statute of limitations. You must comply with the 2-year deadline unless an exception applies.
 Our Oakland ATV Accident Lawyers are Ready to Help
As you can see, filing an insurance claim is a complex process, and insurers create challenges with getting the compensation you deserve. For more information on time limitations in ATV accident cases, please contact Venardi Zurada, LLP. We can set up a free case assessment to discuss details at our offices in Oakland or Walnut Creek, CA.
Source:
onsafety.cpsc.gov/blog/2017/02/21/five-states-account-for-25-percent-of-all-reported-atv-related-deaths-in-the-united-states/