ATV Safety Equipment for Vehicles and Riders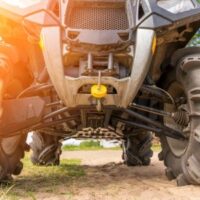 All-terrain vehicles (ATVs) and other vehicles designed for off-road use are fun for families to enjoy, and they also have an infinite number of valuable applications to support businesses and property owners. However, while you appreciate the utility and versatility of ATVs, it is also important to be aware of the risks involved with operating these vehicles. They are not toys and have powerful engines, so they can cause serious injuries in an ATV accident. According to the US Consumer Product Safety Commission (CPSC), there are almost 750 fatalities every year, and approximately 112,300 seek emergency care for accidents involving off-road vehicles.
Still, it is possible to avoid tragic incidents when you make safety a top priority. There are two key areas where you can focus on accident prevention and protecting against injuries: Gear for the ATV and safety equipment for the operator. You should trust an Oakland ATV accident lawyer if you were hurt or lost a loved one, but an overview is helpful.
Required Equipment for ATVs: California lawmakers have established numerous regulations to ensure safety of the 3-wheeler, 4-wheeler, or other off-road utility vehicle. Plus, there are many tactics that simply make good sense from a safety perspective. For instance:
Headlamps: Lighting is required for safe operation of an ATV, and it must be present and functioning on a vehicle from 30 minutes before sunset to 30 minutes after sunrise. As far as the headlamp itself, there must be one white light directed forward. It must have sufficient power to illuminate a person or object at least 200 feet ahead.
 Back Lights: Taillamps are also required on off-road vehicles for the same period before sunrise and after sunset. There must be one red light that is clearly visible from the rear of the ATV.
Spark Arrester: When riding an ATV in forest, brush-covered land, or grassy spaces, it is possible that sparks from the vehicle could shoot into flammable materials. Spark arresters prevent fires, so the device must be approved by the US Forest Service.
Brakes: Check your brakes to ensure they are in proper working order, giving the operator sufficient control and stopping ability.
Muffler: An ATV must be equipped with a muffler or exhaust system that does not cause pollution and increase the risk of respiratory conditions.
 Gear to Protect ATV Operators: The most obvious, gold standard equipment for riding an off-road vehicle is a helmet. You protect against traumatic brain injury, concussion, and other head injuries by wearing a helmet that is specifically rated for ATVs. Plus, consider putting on clothing made with protective fabrics that resist tears, and always wear gloves and solid boots.
Discuss Remedies with an Oakland ATV Accident Attorney 
Even with this safety equipment for riders and ATVs, accidents are still a threat. If you were injured, please contact Venardi Zurada, LLP to learn more about your options. We can set up a free consultation at our offices in Oakland or Walnut Creek, CA. After reviewing your situation, an ATV accident lawyer can explain details.
Source:
cpsc.gov/Safety-Education/Safety-Education-Centers/ATV-Safety-Information-Center