Construction Accident and Injury Statistics in California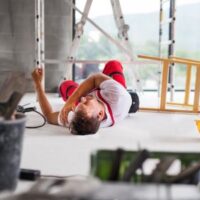 When you think of the hazardous activities and multiple crews present at a typical construction site, you can assume that the figures on injuries and accidents will be high. According to the US Occupational Safety and Health Administration (OSHA), there are more than 1,000 worker fatalities in the construction industry every year – comprising around 20 percent of all workplace deaths. Unfortunately, the potential for construction accidents will always be a concern when employers break the law. Of the Top 10 most frequently cited OSHA regulations that companies violate, 5 relate specifically to construction.
Fortunately, you have multiple legal remedies if you were hurt in a construction accident. However, it is unlikely that you can exercise them simultaneously, so it is important to understand the restrictions. An Oakland construction accident lawyer can assist with the process for recovering compensation, though you might benefit from reviewing additional statistics.
 Additional Data on Construction Injuries 
A look at figures from OSHA and other federal agencies is important, but statistics on construction accidents in California are also useful for revealing the risks:
There are approximately 465 construction workers killed in accidents every year in California, accounting for 17 percent of all fatalities.
Of the 88 people killed by falls, slips, and trips in California workplaces, 31 were construction workers.
Contact with objects or equipment causes 55 worker deaths annually in California, and 15 of them are construction employees.
The most frequently cited OSHA standard across all occupations and industries is failure to provide proper fall protection. Violations of regulations regarding use of ladders and scaffolding fall at #3 and #5, respectively.
 Legal Remedies After a Construction Accident 
If you were hurt in a workplace accident, whether on a construction site or any other work environment, your primary remedy falls under California workers' compensation laws. You do not need to prove that your employer was at fault, but the workers' comp system is your only option in most cases. Injured construction workers may be entitled to the costs of medical care, wage replacement, disability payments, and other benefits. You cannot recover amounts for pain and suffering.
However, if a third party on the construction site (i.e. someone other than your employer) was at least in part responsible for causing your injuries, you can pursue civil remedies in court. In such a case, you DO need to prove that the individual or entity was negligent by failing to exercise reasonable care. Because your remedy falls under personal injury laws, you are able to seek compensation for pain and suffering, scarring and disfigurement, and emotional distress.
 Contact Our Oakland Construction Accident Attorneys to Discuss Options
 It is a comfort to know that you have more than one remedy after being hurt in a construction accident, but you can see how these claims can be complicated. By not pursuing the option that fits your situation, you give up important rights. To learn more, please contact Venardi Zurada, LLP to schedule a complimentary case evaluation. We can meet with you at our offices in Oakland or Walnut Creek, CA to review your circumstances.
Source:
osha.gov/data/commonstats