Cruise Line Liability For Violence, Assault, And Brawls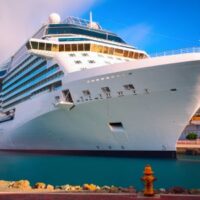 Outrageous news travels fast via social media, so it did not take long for videos of a recent Carnival cruise brawl to go viral before the ship even docked. An article in the Miami Herald covered the fight, including several videos from Twitter and TikTok users to show the massive melee. Witnesses reported that the altercation started when two people argued over a coveted chair at one of the ship's numerous bars. It quickly became violent and encompassed dozens of passengers in pool wear, punching, kicking, and beating each other. Others can be heard screaming and attempting to break up the brawl, which involved around 30 people in total.
In addition, the social media videos and comments reveal that many onlookers suffered injuries during the skirmish and as they attempted to get away. The incident raises issues about liability and the cruise operator's duty to keep passengers safe, and California personal injury laws do apply. An Oakland cruise ship injuries lawyer can explain your remedies if you were hurt under similar circumstances, and a legal summary is helpful.
Cruise Operators on Notice
 The recent brawl is not an isolated incident, nor are violent, physical fights exclusive to Carnival Cruises. For instance:
There was a blow out melee on a cruise in June 2021 that involved up to 60 passengers.
Chairs were tossed and other furniture was destroyed in a September 2016 brawl that arose out of skipping in line at the buffet table.
A fight in August 2010 sent several passengers for medical care with head injuries. The incident carried over into the ships' art gallery and decimated several one-of-a-kind paintings.
From these incidents, it is obvious that cruise operators are aware of the potential for violence. This puts them on constructive notice that measures must be implemented to protect passenger safety.
Negligent Operations and Understaffing 
Despite notice of the violence problems, it appears that few cruise lines have undertaken appropriate efforts for security. As an example, a witness who observed the most recent brawl said that one ship employee responded to the incident and was pushed back. He was physically overwhelmed as he attempted to stop the fight and used his body to block blows. Additional evidence of negligence includes:
Failure to train crew members on responsible beverage service, since most melees involve overconsumption;
Not instituting a policy for punishment when passengers are involved in fights, which would deter future incidents;
Overcrowding on ships; and,
Understaffing of crew, especially those trained as security guards.
You may have a claim against a cruise operator if the company failed to provide adequate security through the above acts and other forms of negligence. Compensation is available for medical costs, pain and suffering, and many other losses.
Rely on an Oakland Cruise Ship Injuries Attorney for Legal Assistance 
Criminal activity onboard a cruise puts all passengers at risk, so cruise operators should be held accountable for negligence with safety. To learn more about the laws, please contact Venardi Zurada, LLP. We can schedule a no-cost consultation at our offices in Oakland or Walnut Creek, CA.
Source:
miamiherald.com/news/local/crime/article265922371.html#storylink=cpy