GHSA Study Reveals Dangers for Backseat Passengers in California Car Accidents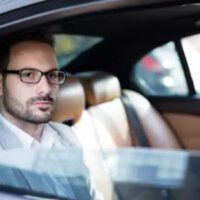 Automakers have applied numerous advancements in technology in their goal to make vehicles safer than ever, but a report published by the Governors Highway Safety Association (GHSA) reveals that the risks for backseat passengers are often overlooked. Two key factors are at the forefront of the issue:
People riding in the backseat are less likely to buckle up, leading to a higher rate of fatalities. There were 803 unrestrained people killed in car accidents in 2018, and GHSA estimates that 400 of them would have survived if they had been wearing seatbelts.
When auto manufacturers develop and test safety features, they typically focus on how an impact affects the driver and front seat passengers.
Your rights in a California auto crash claim do not depend on where you were sitting, so you can still file a claim for damages with the help of an Oakland car accident lawyer. Still, you should be aware of the key concerns for backseat passengers. 
California Seatbelt Laws: State laws on seatbelt use are based upon an occupant's age, and weight is also a factor for restraint systems for younger children. All individuals operating or riding in a vehicle must be buckled up according to the following requirements:
The driver and all passengers aged 16 years or older must wear a seatbelt.
Individuals from 8 to 16 years old must be secured in an appropriate safety belt or child restraint system that properly fits. Smaller children within this age range may need to be buckled into a booster seat.
A child under 8 years old must be secured by an appropriate restraint in the backseat.
Children under 2 years old must ride in a rear-facing car seat unless they weigh at least 40 pounds or are taller than 40 inches.
Seat Belt Usage and Rideshare Services: One of the biggest concerns about seatbelts is that backseat passengers are less likely to buckle up when riding in a taxi or using a rideshare service. In a GHSA survey, around half of respondents admitted that they did not wear a seatbelt; another study revealed that only around 25 percent of people buckle up when hiring a car service. The most commonly cited reason was that the trip was just a short one. 
Automakers Do Not Prioritize Backseat Passengers: For years, manufacturers have developed safety innovations with a goal to score high marks on tests established by the National Highway Traffic Safety Administration and the Insurance Institute for Highway Safety. Some of the basic technologies that are standard on today's models are NOT installed in the rear, such as airbags, tensioned safety belts, and head restraints. 
Get Legal Assistance from Oakland Car Accident Lawyer 
Our Oakland car accident lawyers at Venardi Zurada, LLP encourage all occupants to wear a seatbelt, but we also know that buckling up alone cannot prevent you from suffering serious bodily harm. To learn how we can assist with the claims process after an auto crash, please contact our offices today to set up a free consultation.
Resource:
ghsa.org/resources/news-releases/RearBeltReport19
https://www.vzlawfirm.com/trick-questions-from-an-insurance-adjuster-could-damage-your-car-accident-claim/