Your Rights After a False Positive Cancer Misdiagnosis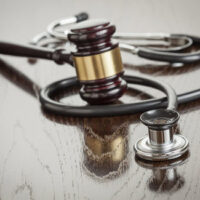 Being told that you have cancer is life-changing, so you probably expect that you would be happy to hear that your physician made a mistake in diagnosing you. However, a false-positive cancer diagnosis of any kind can be seriously harmful for your health and well-being in ways you did not expect. You may have undergone severe, harsh treatment, and some of the implications cannot be reversed. Unfortunately, the New England Journal of Medicine reports that this scenario is disturbingly common: Researchers estimate that false-positive diagnosis of cancer could be as high as 97 percent.
Your relief at learning you do not have cancer may be short-lived once you understand the consequences for your body, the medical costs for unnecessary treatment, and other losses. It is critical to discuss your legal remedies with an Oakland medical malpractice attorney if you find yourself in such a position, but some basic information about your rights may be helpful. 
Medical Treatment Options for Cancer: Health care providers engage in very aggressive, often invasive types of care to treat cancer, many of which affect your entire body – not just the location of the disease. The exact strategy will vary depending on the type and stage of cancer, as well as your physical health, but some examples include:
Surgery: When diagnosed early, surgical removal of affected cells and/or a tumor may be a viable treatment option. A procedure will not be effective if the cancer has spread into other organs or parts of the body.
Radiation Therapy: Oncologists can often target and eliminate cancerous cells by aiming high-energy rays, similar to an x-ray. However, the doses of radiation are much more intense, so there can be serious side effects.
Chemotherapy: Health care providers may use strong drugs to reduce or eliminate cancerous cells, often in conjunction with one of the other strategies above. In many ways, chemo is a poison, so you can imagine the implications for your body.
Serious Side Effects and Complications: Any type of cancer care is harsh, usually impacting healthy organs and tissues. Depending on your treatment, you may endure: 
Hair loss;
Skin irritation, rashes, flaking, and blistering;
Nausea, vomiting, loss of appetite, and digestive issues, leading to unhealthy weight loss;
Extreme weight gain;
Mouth sores and irritation;
Infection from surgery and invasive procedures;
Coughing, wheezing, and difficulty breathing;
Organ failure;
Throat irritation; and,
Many more

When cancer is properly diagnosed, these side effects are unfortunate and harmful – but they are a necessary part of treatment. If you received a false-positive diagnosis, you could undergo horrific treatment and the related complications for no reason. Plus, an undiagnosed medical condition could persist or get worse.
Our Oakland, CA Medical Malpractice Attorneys Can Assist With Your Claim 
This overview may enlighten you about the impact of a false-positive cancer diagnosis, and it should convince you that it is essential to retain experienced counsel for legal help. To learn more about your options, please contact the Oakland medical malpractice attorneys at Venardi Zurada, LLP right away. We can set up a no-cost case assessment at our offices.
Resource:
jwatch.org/fw112499/2017/01/31/lung-cancer-screening-real-world-has-high-false-positive