What To Do After Being Injured in a Bicycle Accident in California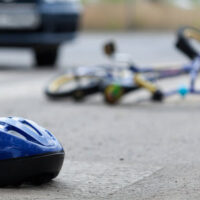 When you are riding your bike and noting the size of the motorized vehicles whizzing by, you certainly appreciate that you could be seriously hurt in the event of a crash. However, you may not be as well-versed on what to do if you are involved in a bicycle accident. It is understandable that you will be dazed and overwhelmed after the impact, but there are a few tasks to undertake if you are physically able. The experts at Bicycling magazine stress the health and safety issues that EMTs want you to know, such as checking your head, taking a deep breath, and reviewing the severity of your injuries.
Once you have your health and well-being under control, there are also a few things your Oakland bicycle accident lawyer wants you to do to preserve your rights. 
Call 911: Even if you do not believe you were hurt badly, it is important to dial 911 for assistance. First responders can better assess your injuries, and police officers will prepare an accident report by taking statements from all road users involved in the incident. This document may be useful as evidence when filing an insurance claim or in court, especially if the responsible driver was ticketed for a traffic violation. 
Get Information From the Driver: You are required by law to exchange contact information, unless you are unable because of your injuries. Make sure to obtain the following information from all drivers:
Name and current residential address;
Driver's license number;
The VIN for the vehicle; and,
The address of the person who owns the vehicle, if different from the driver.

Take Pictures: Visual evidence is extremely important for establishing that the other driver was at fault in causing the bike accident, so use your cell phone to capture images of the scene, damage to the vehicle, and your bicycle. You should also take pictures of traffic signage, lane markings, designated bike lane, skid marks, and other relevant features. In addition, note that visual proof is also useful in proving the nature and severity of your bodily harm. Take pictures of your injuries to support the information that will be contained in your medical records. 
Jot Down Some Notes: The claims process can be lengthy, from filing the proper forms to negotiating settlement with the responsible driver's insurer. Therefore, take some notes as soon as possible after the bike crash. A few weeks later, you may need this information to refresh your memory about the details of the collision. 
Contact an Oakland Bike Accident Attorney Right Away 
After you take care of these basic tasks at the scene after a bicycle collision, you can turn things over to an experienced lawyer who will handle the legal tasks. Our Oakland bicycle accident lawyers at Venardi Zurada, LLP are prepared to file your claim and work out settlement details, but we will be at your side if it becomes necessary to file a lawsuit. To set up a free consultation, please contact our offices right away.
Resource:
bicycling.com/news/a20030134/7-things-emts-wish-you-knew-about-bike-crashes/