California Pedestrian Accidents And The Risks Of Lower Body Injuries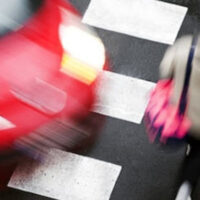 It is obvious that the person on foot is most likely to suffer serious or fatal injuries in a pedestrian accident, since walkers barely stand a chance against a sizable, fast-moving motorized vehicle. You can probably also guess that the pedestrian is more prone to lower body injuries, but you might be interested to learn the details. Statistics indicate that approximately one-third of injuries to people on foot involve the feet, legs, hips, and other parts of the body below the waist. When you consider the fact that almost 16,000 pedestrians are hurt in California traffic accidents every year, the figures are concerning.
Additional statistics on pedestrian crashes put into perspective the risk of harm to lower extremities, but another point is important: You have legal remedies under California law if you were injured by a negligent motorist. An Oakland pedestrian accident attorney can explain them in more detail, especially the specifics on compensation for victims. 
Additional Data on Lower Extremities Injuries to Pedestrians 
When a person is hit by a motorized vehicle while walking, there will always be at least two impacts. The first blow is the rock-hard metal of the auto striking the victim; the second occurs when the pedestrian makes contact with the ground or other surface. However, it is the position of a vehicle's bumper that makes lower body injuries more likely. Consider the following:
Of all pedestrians that sustained harm to the lower extremities, fractures to bones in the leg were most common. The knees and pelvis rank second and third, respectively.
Approximately 80 percent of knee injuries in pedestrian accidents are fractures, and the remaining 20 percent are soft tissue injuries.
Not surprisingly, impact speed is the most common predictor of injuries to various parts of the lower body.
An injury to one of the lower extremities increases the potential for harm to others. For instance, when a victim suffers a knee fracture, he or she is 4.8 times more likely to also experience a soft tissue injury to the surrounding area. 
Compensation for Lower Body Injuries 
You may qualify to recover monetary damages for your losses after a pedestrian accident, but you will need to prove the essential elements of negligence. You must have evidence that the incident occurred when the motorist did not exercise reasonable care when driving. When you suffer lower extremities, compensation may include:
Medical Costs: A fractured leg bone may require setting the bone, but reconstructive surgery is often necessary.
Lost Wages: If your job requires mobility, you may be unable to work.
Pain and Suffering: Your quality of life is affected by lower body injuries, especially if you are unable to walk and require help from others. 
Our Oakland Pedestrian Accident Lawyers are Ready to Serve Your Needs
It is a comfort to know that you may be eligible for compensation if you suffered lower extremities injuries or other harm while walking, but the legal process is still complicated. For more information on your legal remedies, please contact Venardi Zurada, LLP. We can set up a free consultation with a skilled pedestrian accident attorney at our offices in Oakland or Walnut Creek, CA.
Resource:
deepblue.lib.umich.edu/bitstream/handle/2027.42/1535/97318.0001.001.pdf?sequence=2