Prepare Your Teen on What to do After a Pedestrian Accident in California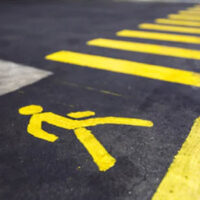 Parents wish to be at their child's side at all times, but you know that teens will be venturing out and gaining independence as they grow older. When they do, their most common form of transportation around Oakland will likely be walking. While it is mostly safe to get around on foot, teens are at a high risk of pedestrian accidents. According to statistics reported by SafeKids.org, almost 300 youths are killed and another 10,000 suffer injuries in pedestrian accidents every year.
You can offer your child all the safety tips you know to avoid getting hit while walking, but negligent drivers remain a threat. Therefore, you might consider another set of tips to stress to your teen: What to do after a pedestrian accident. Your child will be overwhelmed by the chaos when you cannot be there, so some guidance from you will help. Make sure your teen knows these To-Do's after an Oakland pedestrian accident attorney.
 Do an Injury Assessment: Make sure your child knows that medical care is a priority. Victims should check themselves for the nature and severity of the injuries, so they can decide the most appropriate place to get treatment. Life-threatening injuries require care at the ER, while same-day treatment at an urgent care center is appropriate for others. The decision may be made already if first responders transport your teen to the hospital.
 Get the Driver's Information: All motorists are required to stop, render assistance, and exchange contact information after a collision, including a pedestrian accident. Emphasize to your teen that obtaining the driver's license, insurance information, and other details is important. Tell your child to avoid making any statements about fault during the exchange. Revealing too much could harm your legal rights.
Take Pictures: Your teen's ability to collect proof will depend on the injuries, but instruct your child to use a cell phone to take pictures if possible. Make sure to include images of:
The intersection where the pedestrian accident occurred;
Traffic signs, lights, lane markings, and other controls;
Damage to the vehicle; and,
Weather and traffic conditions.
 Gather Other Evidence: In busy Oakland intersections, it is likely that there are many people in the area who observed the pedestrian accident. Tell your teen to reach out to these potential witnesses if possible. Obtain their contact information, as their recollections can be powerful evidence.
Also, tell your child to make a note of the businesses in the area where the pedestrian accident happened. They may have security cameras, and the footage could be useful for proving fault.
Contact an Oakland Pedestrian Accident Lawyer to Discuss Details 
When your teen knows what to do after being struck by a vehicle, it eases your mind that you can still be there through these tips. For more information on legal remedies for your child, please contact the offices of Venardi Zurada, LLP in Oakland or Walnut Creek, CA. We can schedule a free consultation with a pedestrian accident attorney who will explain the laws.
Source:
safekids.org/infographic/pedestrian-safety-and-teens