How Safe Is It To Walk In Your Oakland Neighborhood?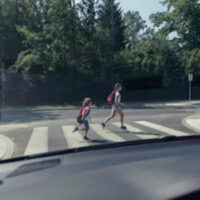 Whether you are new to Oakland or have been a resident for some time, there is one thing you may have noticed about getting around the area: It is very walkable. According to Walk Score, the city earned a 75 out of 100 points when considering how easy it is to get around on foot. In making this assessment, the site uses a formula that takes into account access to public transportation and the ability to do errands by walking. With its score, Oakland earns the Number 7 spot on the list of large cities that are considered the most walkable in the US.
Knowing the ease of getting around as a pedestrian is helpful information, but safety is another important consideration. There are additional factors for assessing your own neighborhood, and the best way to conduct your research is taking a walk. You may reduce the risk of Oakland pedestrian accidents after you review the following in the places you like to travel by foot.
Safe Space: Having enough room to walk is a top consideration, so take a look at how close you are to traffic and designated bike lanes. If you can swing your arms and walk side-by-side, there is probably sufficient space. You should also review:
Broken or absent sidewalks;
Walkways blocked by signs, trees, or debris;
High-speed traffic; and,
Low lighting or broken and missing lights. 
Ease in Crossing: Many intersections in Oakland neighborhoods have signage or other traffic controls, as well as certain spans of roadway in between. Your area gets points if there are clearly marked crossing lines, four- and two-way stops, and Don't Walk/Walk signs. Even a simple red-yellow-green combination is helpful for safety purposes at intersections, if you know the rule: Cross with the green light.
No Challenges with Obeying Safety Rules: Besides traffic laws, you know the basics about safety for avoiding pedestrian accidents. However, all these tips are pointless if there are obstacles preventing you from using them. For instance:
Broken pavement in a crosswalk might force you to go outside the lines, putting you at risk of being struck.
Obstacles and poor lighting make it difficult for you to look left, right, left – a fundamental safety rule for pedestrians.
The intersection was too wide to walk across during a green light, putting you in the middle of traffic.
Driver Attitudes: During your walk, make a mental note of how drivers treat pedestrians they encounter. If they are cautious, respectful, and extend right-of-way when appropriate, motorists earn points for the neighborhood. Rolling through intersections, honking at walkers, and general carelessness means the risk of pedestrian accidents is high.
An Oakland Pedestrian Accident Attorney Will Explain Legal Remedies 
If you were hurt or lost a loved one, please contact Venardi Zurada, LLP right away to discuss your options. We can set up a free consultation at our offices in Oakland, or Walnut Creek, CA. After learning more about your situation, a California pedestrian accident lawyer can provide additional details.
Source:
walkscore.com/CA/Oakland