Causes Of Pedestrian Accidents In Oakland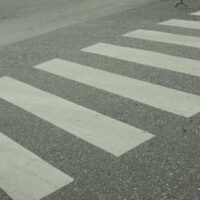 People on foot are among the most vulnerable road users sharing California streets, so it is not surprising to learn that pedestrians often suffer serious, sometimes fatal injuries in a crash. However, a look at the data for two key geographic regions in the Bay Area is disturbing. According to the crash rankings system established by the California Office of Traffic Safety (OTS), Alameda County places #6 out of all counties in the state for pedestrian collisions, with more than 750 total victims every year. Approximately half of these incidents occur in Oakland, leading the city to rank #3 out of 15 as compared to municipalities of the same size.
There are countless reasons behind traffic incidents involving people on foot, but the common element that they share is negligence. You may be able to obtain monetary damages for your losses, so trust an Oakland pedestrian accident attorney for assistance with the legal process. Plus, though you cannot always prevent them, knowing the causes of pedestrian crashes may help you protect yourself.
Top Causes of Pedestrian Accidents 
In any case based upon the concept of negligence, there are certain elements you must prove. You need evidence showing that the motorist failed to exercise reasonable care while driving, and this misconduct caused the pedestrian accident in which you were injured. By "reasonable," the measurement is based upon what a prudent, responsible driver would have done in the same situation. Drivers may be negligent by:
Speeding in excess of the posted limit or driving too fast for conditions;
Failure to yield to a pedestrian in a crosswalk;
Driving while under the influence of alcohol or drugs;
Making illegal turns;
Disregarding red lights, stop signs, and other traffic controls; and,
Distracted driving, such as texting, talking on the phone, eating, adjusting the radio, or using a GPS. 
However, you should also note that a victim can be at fault in a pedestrian accident. Your compensation may be reduced under California's contributory negligence law if you were also responsible for causing the incident. Examples include jaywalking, intoxication, and violations of the traffic laws that apply to people on foot.
 Legal Options for Victims of Pedestrian Collisions 
Though you were walking when injured, your remedies are similar to those for any type of motor vehicle crash. There are two strategies available for pedestrian accident victims:
Because California requires motorists to carry auto insurance, you can file a claim with the insurer and request compensation for your losses. It may be possible to settle for a fair amount.
If the insurer refuses to pay fair monetary damages, you will need to file a lawsuit in court. Note that settlement remains an option up to the trial date.
Rely on an Oakland Pedestrian Accident Lawyer to Assist with Remedies 
It is encouraging to know that you have options for pursuing a negligent driver, but allow our team at Venardi Zurada, LLP to handle the legal details. To learn how we can help, please contact our offices in Oakland, or Walnut Creek, CA to schedule a no-cost consultation.
Source:
ots.ca.gov/media-and-research/crash-rankings/