What Are The Most Dangerous Roads In Northern California?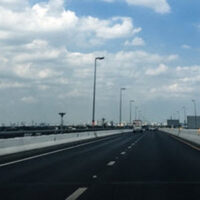 While there is little you can do to completely prevent car accidents caused by negligent drivers, it is possible to reduce the risk when you know the most dangerous roads in California. In sum, the California Office of Traffic Safety (OTS) reports that there are more than 36,000 casualties every year in Alameda County and the Bay Area. This figure includes both fatalities and injured victims, and it covers incidents on US interstates, federal highways, state roads, and city streets.
Interestingly, the counties surrounding the Bay Area are home to just 13 percent of all deadly and injury-causing traffic crashes – but the Top 3 most dangerous roads in California run through this region. Make it a priority to reach out to an Oakland car accident lawyer if you were hurt or lost a loved one, but a review of the risks is useful. 
US Interstate 5 
Because it stretches almost the entire length of the state, it might not surprise you to learn that I-5 is the deadliest road in California. Almost 200 people are killed every year on this highway, though obviously not all fatal crashes occur in the Bay Area.
US 101 
This federal highway sees a high frequency of traffic accidents, partly because it is the longest highway of any kind in California. On average, there are around 140-150 fatalities recorded in crashes along US 101. Thousands of other victims survive their injuries, but they sustain many other emotional and financial losses.
SR-99 
Falling into third place as the most dangerous roads in California, the Golden State Highway is home to around 110 traffic fatalities annually. Though it lies to the east, residents of the Bay Area often travel this thoroughfare. 
To-Dos if You Were Hurt in a California Car Accident 
You have legal remedies if you were injured in a traffic crash, so it is possible to recover compensation for your medical costs, lost wages, pain and suffering, and other losses. However, you will need evidence showing that the collision occurred because the at-fault motorist did not exercise reasonable caution while driving. Also, keep in mind that you will be dealing with an insurance company during the initial stages of the legal process.
With these two points in mind, some tips will help you protect your interests: 
Get medical attention right away.
Exchange contact and insurance information with other drivers, but keep conversations to a minimum. You could reveal too much or implicate yourself as causing the crash.
For the same reason, decline to answer questions or provide a statement if contacted by an insurance company.
Never sign a release or agree to a settlement without first consulting with an attorney. 
An Oakland Car Accident Lawyer Will Handle Complex Legal Tasks 
While there are some tasks in your court after an auto crash, you can count on our team at Venardi Zurada, LLP to support your claim. Please contact our firm today to set up a no-cost case review. Our firm serves clients in a wide range of personal injury matters from our offices in Oakland or Walnut Creek, CA.
Resource:
ots.ca.gov/media-and-research/crash-rankings/