Dangers of Infections from Dog Bites in California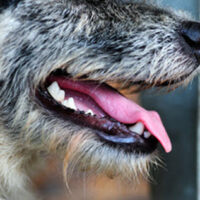 You expect a dog bite to be accompanied by immediate pain, discomfort, and swelling, but people tend to overlook what can happen in the aftermath of an animal attack. The American Academy of Family Physicians (AAFP) reports that around 15 to 20 percent of all dog bite victims develop an infection, particularly from puncture wounds, bites to the hand, and crushing injuries. A dog's mouth has numerous germs and bacteria, and the dirt, grime, and debris can contaminate a deep wound. For the victim, an infection from a dog bite injury means higher levels of pain, additional treatment, and longer periods of hospitalization.
Fortunately, California personal injury laws allow a victim to recover for a wide range of losses after suffering harm in an animal attack. You can obtain amounts related to an infection, and an Oakland animal and dog bites attorney will help you receive the full damages allowed by law. A look at the most common infections from dog bites is also useful.
 Types of Dog Bite Infections: There are different types of bacteria and germs that can penetrate a dog bite wound, but many of the symptoms are similar. You may note swelling and redness around the bite, along with oozing fluid emanating from the opening. When an infection progresses, the victim may experience nausea, vomiting, fever, and fatigue. If you were hospitalized for your injuries, health care providers should monitor and address signs of infection. When you are self-treating at home, it is critical to seek medical care immediately for infection.
Some of the most common infections from dog bite wounds include:
Rabies, a serious viral infection that can be fatal if not treated promptly;
Cellulitis from pasteurella multocida and pasteurella canis, bacterial organisms found in the mouths of dogs; and,
Capnocytophaga, a concern for victims with compromised immune symptoms.
Sepsis is a condition closely related to infection because it occurs when the human body tries to eliminate toxins and prevent infection. The body's immunity system is powerful, and the response to toxins can be extreme. Sepsis may lead to organ shut down and eventual death if not properly treated.
 Damages for Dog Bite Victims: Compensation in a personal injury case is intended to reimburse victims for their losses, and this is how damages work in dog bite claims. Infection can considerably increase medical costs, but you can recover for all treatment stemming from the bite. In addition, an infection can have profound effects on your quality of life. You will be more susceptible to additional infection in the months that follow. Plus, there are consequences that can last for years, and post-sepsis syndrome can be long-term. You may qualify for pain and suffering damages for these amounts.
 Speak to an Oakland Dog Bite Lawyer for Details on Your Rights
An infection can be debilitating or even life-threatening, so trust our team at Venardi Zurada, LLP to ensure you recover fair compensation for all losses. To learn more about our legal services, please contact our offices in Oakland or Walnut Creek, CA. We are happy to schedule a no-cost case review with a dog bite attorney.
Source:
aafp.org/pubs/afp/issues/2001/0415/p1567.html