Preeclampsia: Effects for Mother and Infant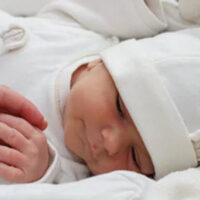 A woman's body goes through many changes during pregnancy, and one condition that can develop and cause concerns is preeclampsia. According to the National Institutes of Health (NIH), this ailment is a form of hypertension or high blood pressure that is linked to pregnancy. Preeclampsia affects around 1 in 20 women and is responsible for approximately 16 percent of all maternal fatalities. There are also severe implications for the fetus, often leading to preventable birth injuries.
Preeclampsia is a dangerous condition, but favorable outcomes are possible when the mother receives a prompt, proper diagnosis. The only fully effective treatment is giving birth, so physicians must establish a care plan to manage the risk to mother and fetus. If you have concerns about preeclampsia and how it affected your baby, you should get in touch with an Oakland birth injuries attorney right away. An overview of the consequences of preeclampsia is also useful.
Effects of Pregnancy-Related Hypertension: With preeclampsia, high blood pressure in the mother causes a reduction in blood flow through the placenta and to the developing fetus. The baby receives less oxygen and nutrients and may eventually develop hypoxic-ischemic encephalopathy ("HIE") – a form of brain damage that often leads to cerebral palsy. For the mother preeclampsia can cause:
Seizures;
Stroke;
Damage to the kidneys, liver, and brain;
Preterm birth, which may be too early for the fetus to be viable;
Stillbirth; and,
Placental abruption, when the placenta separates from the uterus and affects the fetus. 
Mistakes with Preeclampsia Treatment: Proper care for pregnancy-related hypertension starts with a proper diagnosis, which is possible by reviewing the mother's symptoms and risk factors. Women who are older, tobacco users, overweight, or diabetic are more likely to develop preeclampsia. Health care providers may fail to frequently check blood pressure and urine to monitor the mother. Other errors include:
Not prescribing medications to lower blood pressure or reduce seizures;
Neglecting to provide corticosteroids to help the baby's lung develop, under the assumption that delivery will be early; and,
Failure to order a preterm delivery where appropriate. 
Remedies for Birth Injuries: Whether the mother, infant, or both are affected by health care provider errors, these cases are covered under California medical malpractice laws. You must be able to prove that the physician's actions represent a breach of the standard of care, which is measured by what a hypothetical doctor would have done in the same situation. If the provider's deviation from the standard of care caused birth injuries, it is possible to recover for medical costs, pain and suffering, and emotional anguish.
Talk to an Oakland Birth Injuries Lawyer for Additional Details 
Though preeclampsia poses risks for both mother and fetus, it is a manageable condition with proper diagnosis and treatment. For more information on your rights in a California birth injuries claim, please contact Venardi Zurada, LLP. We can set up a free case evaluation at our offices in Oakland or Walnut Creek, CA. Once we learn more about your circumstances, we can explain how the legal process works.
Source:
ncbi.nlm.nih.gov/books/NBK570611/