Who Can I Pursue for Damages After a Slip and Fall Accident in California?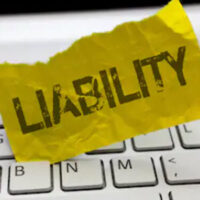 If you were hurt in a slip and fall at a business or other property in California, your attention will probably first turn to the physical pain from your injuries. Broken bones, head trauma, spinal cord injuries, and related harm can be agonizing. However, you will soon begin to realize the full extent of your losses when you see how your injuries affect other aspects of your life. You could be out of work, your pain and suffering could linger in the long term, and you could even be disabled from a slip and fall accident. At this point, you might want to consider your legal options for holding accountable those who caused such devastating losses.
While there are remedies for injured victims under California law, it can be confusing to assess which parties to pursue. There may be multiple potential defendants, along with their insurance companies, making these claims highly complex. An Oakland premises liability attorney can guide you through the legal process, but an overview can put things into perspective. 
Overview of California Premises Liability Laws: The basis for "slip and fall" accidents, as they are familiarly known, is California's statute on the duty of property owners. By law, property owners must exercise reasonable care in managing the premises. If a party in control over the property breached this legal duty and caused an accident, an injured victim may have a premises liability claim for compensation. Some of the most common types of accidents on property occur because of:
Broken tiles, flooring, sidewalks, and other surfaces;
Unsecured balcony and staircase railings;
Loose wiring and electrical components;
Failure to post signage to warn others about hazards;
Puddles, spills, or debris left on floors;
Not installing proper fire safety equipment;
Food-borne illnesses;
The failure to install proper security equipment to protect against known criminal activity; and,
Many others.
Potential Parties in a Slip and Fall Claim: It may be possible to pursue multiple parties in a premises liability claim, since the relevant concepts apply to all individuals and entities in control over the property. Therefore, you may have an action against:
The owner of the land or building that a business occupies;
The company that owns the store, restaurant, office, apartment complex, or other space;
A landlord and/or tenant as parties to a lease;
A property management company;
Promoters of events held at the property; and,
An organization that conducts repairs on roofing, HVAC, plumbing, electrical, and other systems.
Note that your first step in the legal process will usually be filing a claim with the party's insurance company, though you may need to file a lawsuit in court if you cannot reach a settlement agreement. It is possible to recover for your medical costs, lost wages, pain and suffering, and other losses.
Our Oakland Premises Liability Lawyers Will Pursue All At-Fault Parties 
For more information on potential parties in a California slip and fall case, please contact Venardi Zurada, LLP at our offices. We can set up a free case evaluation with an experienced premises liability attorney who can explain your rights and remedies.
Resource:
leginfo.legislature.ca.gov/faces/codes_displaySection.xhtml?sectionNum=1714.&lawCode=CIV