HOAs Liability For Accidents On Property: Overview Of California Law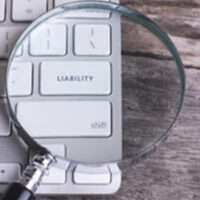 In California, much like the rest of the US, there are generally two views on living in a homeowners' association (HOA): Either you appreciate the security, convenience, and amenities, or you find the environment to be too restrictive and "cookie cutter." Regardless of your personal opinion, the community lifestyle is extremely popular in California. Realtor magazine reports that California is Number 1 when it comes to the number of HOAs, with 49,200 currently operating in the state. These communities are home to more than 14 million residents, and this figure is expected to rise in coming years.
If you are hurt in an accident on someone's property, you may have legal remedies under California premises liability laws. However, when the property is organized as an HOA, liability concepts can be complicated. Fortunately, you do have options when an HOA fails to maintain the space in a reasonably safe condition. An Oakland premises liability lawyer can explain how the laws apply to HOAs, though a summary is also helpful. 
How Accidents Happen on HOA Property 
The concept of premises liability allows victims to recover monetary damages when hurt because a business or property owner did not properly manage the space. The underlying principle is "negligence," which is the failure to exercise reasonable care to protect individuals from hazards and foreseeable harm. When HOA officials are negligent in maintaining the community and common areas, accidents are more likely to occur. Examples include:
Drowning accidents in swimming pools not secured by gates;
Slipping on moldy, mildewed pool deck surfaces;
Trips over landscaping and maintenance equipment;
Respiratory illnesses from misuse of pool chemicals;
Legionnaires disease, a medical condition caused by bacterial contamination in pools; and,
Falls on and around damaged playground equipment. 
In addition, though the streets in a gated community may be private, it may be possible to sue the HOA after an auto crash. However, the HOA must have been negligent in some way. 
Steps for Recovering Compensation 
Premises liability concepts extend to all parties that play a role in managing, repairing, and maintaining the space, so homeowners' associations can be held accountable. Still, you will usually be dealing with an insurance company when suffering injuries on HOA property. There are multiple stages and tasks involved with the legal process, such as:
Gathering evidence of HOA negligence, such as pictures and video of hazardous conditions;
Preparing insurance claims forms and submitting them with all evidence and medical records;
Discussing settlement with the insurer in an attempt to resolve your claim by agreement; and,
Pursuing a lawsuit in court and going through litigation.
An Oakland Premises Liability Attorney Can Explain Your Remedies
Even those that do not opt for the HOA lifestyle could be injured while visiting others, so it is important to understand your rights after an accident. For more information on pursuing a premises liability claim against a California HOA, please contact Venardi Zurada, LLP. We can schedule a no-cost consultation at our offices in Oakland or Walnut Creek, CA. Once we review the details, we can advise you on the process for recovering compensation.
Source:
magazine.realtor/daily-news/2020/09/23/record-number-of-homeowners-live-in-hoa-communities#:~:text=That%20is%20more%20Americans%20than,with%2014%2C000%2C%20the%20report%20says