What Are My Rights If I Got Food Poisoning At A California Restaurant?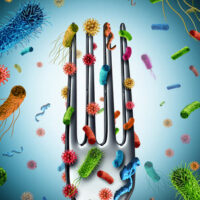 The idea of food poisoning can make anyone squeamish, and you might be surprised to learn how frequently people get sick because of contaminants. Though reporting affects presenting accurate data, the US Centers for Disease Control and Prevention (CDC) estimates that around 48 million people get sick from foodborne illnesses every year. Many will recover without long-term effects, but approximately 128,000 victims are hospitalized and 3,000 individuals die because of bacterial, viral, or other food-related toxins. Common culprits include Listeria, Norovirus, and Salmonella.
Though food poisoning can certainly be an issue when cooking at home, restaurants, diners, and eateries have a duty to serve safe dishes to customers. If you got sick after having a meal out, you might be surprised to learn that your legal remedies fall under California premises liability laws. It is always wise to retain an Oakland premises liability attorney when pursuing a business owner, though some background on your rights is useful.
 Basic Premises Liability Laws in California 
Like other personal injury matters, premises liability is based upon negligence. Under this theory of liability, you need to prove that the business or property owner failed to exercise reasonable care with operations. With a food poisoning case, the standard focuses on how a reasonably prudent restaurant owner would run the business. If the establishment alleged to have served contaminated food did not comply with this standard, you may be entitled to monetary damages.
Obviously, cleanliness and sanitation are behind foodborne illnesses, so examples of negligence by restaurants may include:
Failing to cool down food before storage;
Not keeping refrigerators and freezers at proper temperatures;
Neglecting to comply with all state and local regulations that apply to food service; and,
Failure to properly clean and sanitize knives, surfaces, and other cooking utensils, leading to cross-contamination. 
How Food Poisoning Claims Work 
Restaurants, bars, diners, and food trucks carry business liability insurance to protect their interests from claims, so this is where you begin the legal process. You will file a claim with the owner's insurer and attempt to reach a settlement, but keep in mind that insurance companies are for-profit organizations. They do not make money by paying out large sums to victims like you, so they often deny claims or offer insufficient amounts as compensation.
If the insurer will not agree to a fair amount, you do have additional legal remedies in court. You can file a lawsuit to seek monetary damages. Through the legal process, it is possible to recover for:
Medical costs for treatment;
Lost wages, if you missed work while recovering from food poisoning;
Pain and suffering; and,
Emotional distress. 
Our Oakland Premises Liability Lawyers Can Explain Details
Reviewing a legal summary about food poisoning is helpful, but you should trust an experienced and California premises liability attorney to help with a real-life case. To learn how our team can help, please contact Venardi Zurada, LLP. We can schedule a complimentary consultation at our offices in Oakland, or Walnut Creek, CA. After hearing about your circumstances, we can discuss how to move forward.
Source:
cdc.gov/foodborneburden/estimates-overview.html