Timely Diagnosis is Key for Top Treatable Cancers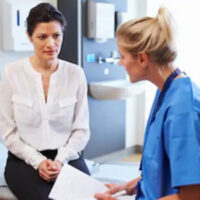 Even as the medical community continues its research on a cure for cancer, many of their efforts have still advanced the treatment of the disease. Statistics from the National Cancer Institute reveal that more patients receive a positive prognosis and are able to successfully fight the progression. Based upon figures from 2016, there were 15.5 million cancer survivors living in the US; by 2026, experts estimate that that number will increase to 20.3 million people.
However, the key to being cancer-free or in remission is implementing a plan for cancer care and treatment at the earliest possible moment. As such, health care providers must be diligent in recognizing symptoms, ordering tests, and developing a diagnosis on a timely basis. Patient outcomes can be devastating in the presence of mistakes, so it is important to speak to an Oakland misdiagnosis lawyer right away. You should also be aware of the types of cancer that are treatable if caught in time.
Seven Cancers with High Survival Rates: When assessing patient outcomes for different types of cancer, medical professionals measure by a five-year survival rate. This figure refers to the percentage of patients who survive for at least five years following a cancer diagnosis. As such, the higher the percentage, the more likely it is that a person will survive through proper diagnosis and treatment.
The top treatable cancers and their respective survival rates are:
Melanoma: 92-97 percent
Hodgkin lymphoma: 90 percent
Breast cancer: 99 percent
Prostate cancer 99 percent
Testicular cancer: 99 percent
Cervical cancer: 93 percent
Thyroid cancer: 98-100 percent 
Proper Cancer Diagnosis Impacts Survival Rates: Cancer survival rates depend upon proper treatment, which may include surgery, chemotherapy, radiation therapy, immunotherapy, and other strategies. However, proper care cannot begin until physicians diagnose cancer, as well as the type and stage. There are multiple implications for cancer misdiagnosis:
When health care providers delay in issuing a diagnosis, the patient is not receiving the treatment needed to fight the disease. By losing precious time, the disease could become terminal.
If a doctor diagnoses an ailment as some other medical condition, the patient might be receiving treatment that is unnecessary. Instead of benefiting from cancer care, he or she could undergo surgery or take medications that could harm healthy parts of the body. 
Another related issue with cancer medical malpractice is false-positive errors, i.e., diagnosing the patient with cancer when it is not present. One of the biggest concerns is the injuries patients sustain when they undergo cancer surgery or chemo for a disease they do not have.
Our Oakland Misdiagnosis Attorneys Tackle Complex Malpractice Cases 
If you believe diagnostic mistakes affected cancer care for you or a loved one, you will need experienced legal counsel to assist with your medical malpractice claim. Our skilled lawyers at Venardi Zurada, LLP are prepared to fight for your rights to compensation, so please contact us today to schedule a no-cost consultation at our offices.
Resource:
cancer.gov/about-cancer/understanding/statistics