Can I Recover Compensation as a Crime Victim in California?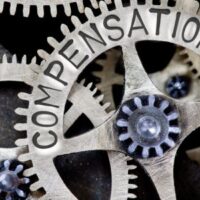 Crime is a problem across the US, and statistics indicate that violent offenses occur far too often in California. According to the Pacific Research Institute, violent crime increased 6.1 percent in the state from 2021 to 2022. A total of 193,000 individuals were victims of assault, sexual violence, and related offenses. Though homicide was down during this time period, aggravated assaults spiked by 4.6 percent.
It is obvious that the blame for a criminal attack lies with the offender, but it does not always make sense to pursue someone who could go to prison for years. Instead, you may have other options under California laws that require business and property owners to maintain the premises. Failure to do so increases the potential of criminal activity, breaching the duty to keep a safe space. You should reach out to an Oakland premises liability attorney to discuss your remedies, but some information about the rights of crime victims is useful.
Premises Liability Laws and Criminal Activity: The concept of premises liability puts a duty on a property owner to manage the space safely and keep it free from unforeseeable hazards. You might be familiar with the basics because these claims often involve slip and falls from loose flooring, broken railings, and spills on floors.
Premises liability also covers situations where a property owner is negligent in providing adequate security, knowing that criminal activity is present. The specific theory of liability is termed negligent security. When there are threats of attacks, it may be necessary to implement such security measures as:
Motion sensitive lighting;
Additional lighting in dim areas;
Locks on gates, doors, windows, and other access points;
Hiring a security guard; and,
Installing security cameras.
Potential Parties in Civil Cases: Premises liability laws generally hold accountable the parties who own or are otherwise in control of the space. They are in the best position to know the conditions at the property, including whether there have been crimes reported in the area. Examples of potential parties in a negligent security case include owners and operators of:
Apartment and condo complexes;
Convenience stores and gas stations;
Restaurants, bars, taverns, and eating establishments;
Boutiques and shops; and,
Malls and shopping centers. 
Damages in Premises Liability Cases: Medical expenses for treatment are a large portion of your compensation in a negligent security case. You might need care for physical injuries, including surgery, hospitalization, rehabilitation, and physical therapy. Many victims of criminal attacks also suffer emotional disorders, which require treatment from mental health professionals.
In addition, premises liability laws allow you to seek amounts for lost wages, emotional distress, and pain and suffering.
Our Oakland Premises Liability Lawyers Will Advise You on Options 
Your losses may be devastating after being injured in a criminal attack, so it is reassuring to know that you have remedies. To learn more, please contact Venardi Zurada, LLP to schedule a free case assessment at our offices in Oakland or Walnut Creek, CA. A knowledgeable premises liability attorney will explain negligent security concepts and advise you on your rights.
Source:
pacificresearch.org/californias-2022-annual-crime-statistics-released-the-good-the-bad-and-the-ugly/