What To Know About Pre-Existing Conditions And California Car Accidents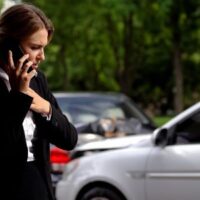 California car accident cases fall under the umbrella of negligence, which means there are several facts you need to prove to recover compensation – the existence of a duty of care, the breach of that duty, causation and damages.  You must show that the auto collision was directly caused by the other motorist's breach of the duty to drive safely.  Causation and damages can be complicated if you suffer from pre-existing medical conditions to the same body parts injured in the accident.  If you suffered from some pre-existing medical condition before being involved in the crash, the insurance companies will exaggerate and exploit those prior injuries to try to minimize your damages.
Our firm of Oakland car accident lawyers can develop strategies that enable you to recover fair compensation for your losses despite your pre-existing injuries. A few basic points about California law may help you understand your remedies.
Your Rights When an Auto Crash Exacerbates a Pre-existing Ailment 
Often a vehicle collision makes a pre-existing medical condition to become worse. For instance, if you suffered a neck injury three years ago, it may have partially recovered.  Still, the neck is now more susceptible to reinjury – this is what lawyers call an 'egg-shell plaintiff' and may prevent recovery back to the pre-accident condition. 
Conditions That Become Worse After an Accident 
By breaking a bone for the second time, you may require surgery or other medical procedures. You will likely be in more pain as well. In addition, there are other pre-existing medical conditions that you could exacerbate in a collision with a negligent motorist, such as:
Whiplash and soft tissue injuries;
Facet joint injuries;
Back or spinal cord trauma, which could lead to a herniated or bulging disc;
Concussion or traumatic brain injuries (TBI);
Sprains and strains; and
Many others. 
California's Statute of Limitations 
The state's statute of limitations is two years, which means you must file a lawsuit in court within this time frame. If the deadline expires before you initiate litigation, you are forever barred from recovering compensation for your losses.
Talk to an Oakland Car Accident Attorney About Your Options 
This information about pre-existing injuries may explain some of the basics, but there are many other details that could affect your auto crash claim. To learn how our Oakland car accident attorneys at Venardi Zurada, LLP can assist with your remedies, please contact our offices. We can schedule a no-cost consultation to advise you on the legal process.
Resource:
courts.ca.gov/9618.htm?rdeLocaleAttr=en