How To Protect Your Rights Before Retaining An Oakland Personal Injury Lawyer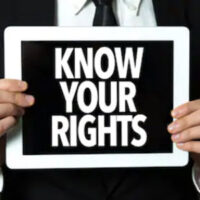 The U.S. Centers for Disease Control and Prevention (CDC) reports that around 24 million people visit emergency rooms every year for injuries related to car accidents, slip and falls, and other preventable accidents. The bills for these medical costs will add up, especially when a victim requires surgery, hospitalization, rehab, physical therapy, and other care. Plus, there are ancillary losses that you may not expect. You could lose wages if you cannot work, and there are consequences associated with pain, suffering, and emotional distress.
Knowing that you have legal remedies is reassuring, but there is a lot of chaos and confusion after an accident. You may not have time to consult with a lawyer immediately, so you may need to take a few matters into your own hands until you have a professional on your side. As such, here are a few tips on how to protect your rights before retaining an Oakland personal injury attorney.
Collect as much evidence as possible.
If your injuries are not so severe that you need to leave the scene for medical care, use your cell phone to take advantage of an evidence-gathering opportunity. Take pictures and video of:
Your injuries;
Damage to all involved vehicles;
The intersection or stretch of road;
All traffic lights, signage, lane markings, and other controls;
Skid marks, damaged landmarks, and other physical evidence of vehicle movement; and
Other relevant details. 
In addition, get the contact information for any witnesses, and jot down the names of businesses near the crash site. They may have surveillance camera footage of the collision to assist with proving fault.
Keep conversation with other drivers brief.
Your words could come back to haunt you if they allude to or insinuate that you were at fault. You should even avoid apologizing, as this could be viewed as an admission that your actions caused the crash. Other than exchanging basic contact and insurance details as required by law, avoid conversations.
Only confirm contact information when speaking to an insurance company.
Your statements could also lead to problems with your claim, especially when you know that these insurance company employees have tricky ways of asking questions and their goal is to stick you with the blame and minimize your injuries. Your conversation should be limited to confirming your contact information and informing the claims adjuster that your attorney will be in touch. 
Take medical treatment seriously.
Even if your injuries do not appear severe or life threatening, head to the ER, an urgent care center, or your physician's office for care. It is also important to follow doctor's orders for at-home care, restrictions on physical activity, and follow-up appointments. Your persistence with necessary medical treatment supports your claim for fair compensation.
Get in Touch with an Oakland Personal Injury Lawyer Today 
While you will certainly want to retain a legal professional as soon as possible after an accident, these tips should carry you over until you have representation. To learn how our team at Venardi Zurada, LLP can help, please contact us to schedule a free consultation at our offices in Oakland or Walnut Creek, CA.
Resource:
cdc.gov/injury/wisqars/pdf/leading_causes_of_nonfatal_injury_2017-508.pdf