What To Do After You Were Injured in a California Bicycle Accident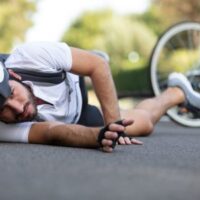 California is one of the friendliest US states for bicycling, with laws, roadway features, and amenities that aim to make the ride safer and more enjoyable. Still, despite these efforts, data compiled by the California Highway Patrol (CH) reveals that the risk of bicycle accidents is high. Every year, around 170 people are killed and another 10,500 riders are injured in collisions involving bikes. There are 418 casualties annually in Alameda County counting fatalities and injured bicyclists, ranking it in the #15 spot among California's 58 counties.
If you were hit while riding your bike, the physical pain, chaos, and confusion can be overwhelming. It can be daunting to figure out what to do, though you know both your health and your rights are essential. It is critical to reach out to an Oakland bicycle accident lawyer once your situation is stabilized, but some recommendations should help while you are still at the scene.
DO dial 911 to get first responders on the way. You may need at-the-scene treatment from EMTs, who can also transport you to the hospital if necessary. Plus, dispatchers may also send teams to manage traffic and prevent additional collisions. Officers might arrive to investigate the crash, so make sure you get a copy of the police report.
 DO NOT delay getting medical treatment. Even if you think your injuries are minor, head to the ER or an urgent care center right away after a bike collision. Some forms of trauma may be delayed, so getting medical care immediately ensures you get a prompt diagnosis and proper treatment. If you wait, you send the message that you were not hurt badly, which could affect your compensation.
 DO exchange information with involved drivers. Get names, contact and insurance details, and other information from the at-fault driver, as well as any other motorists who were involved in the bicycle accident. These will be important when filing an insurance claim.
DO NOT share too much about the bicycle accident. Other than exchanging information, avoid discussions about how you think the collision happened. Never admit fault, and do not offer speculations about who was at fault or contributing factors.
DO capture as much evidence as possible. If you are able based upon the severity of your injuries, you should try to collect details at the scene of the bike crash. Grab your cell phone to take pictures of:
Your injuries;
Damage to vehicles;
Traffic signage, signals, lane markings, and other controls;
Skid marks and tire impressions;
Obstructions and potholes;
Weather and traffic conditions; and,
Businesses in the vicinity of the collision, which may have surveillance cameras showing footage of the crash.
Set Up a Consultation with an Oakland Bicycle Accidents Attorney
Following these tips is important because it supports the efforts of your lawyer when it comes to seeking compensation for your losses. Venardi Zurada, LLP is ready to assist, so please contact our team right away to learn more about your rights. We can set up a free case evaluation to discuss your situation at our offices in Oakland or Walnut Creek, CA.
Source:
chp.ca.gov/programs-services/services-information/switrs-internet-statewide-integrated-traffic-records-system/switrs-2019-report