Medication Errors in California Nursing Homes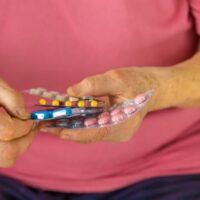 Medication errors are considered adverse events in health care because of their potential to cause serious injuries and even death. Around 7,000 to 9,000 people die every year because of these mistakes, and the US Food and Drug Administration (FDA) receives more than 100,000 reports about mishaps. These figures are drawn from across many types of health care facilities, including hospitals, clinics, rehabilitation centers, and pharmacies. Errors are even common at home, by caretakers, parents dispensing for children, and the person taking the medication.
Nursing homes are also a setting where medication errors occur frequently, and there are many causes and contributing factors behind them. Still, they are preventable when assisted living and long-term care facilities exercise proper care with medication administration. If you have concerns about a resident's treatment, it is wise to discuss them with an Oakland nursing home neglect attorney. Some background information is also useful.
Types of Medication Errors in Long-Term Care: Mistakes with administration of medication are typically classified as wrongs, i.e., not the right patient, drug, dose, route, or timing. In the nursing home setting, there are specific medication errors that tend to occur frequently:
Confusing resident charts or instructions on medication administration;
Not providing adequate water or liquids for drugs that may cause harm if the resident is dehydrated;
Failing to provide food when a medication requires it;
Neglecting to follow protocols on enteral medication administration, when a resident has a feeding tube for nutrition;
Failure to administer medications according to instructions on timing;
Not having the proper medications in stock, which is a problem of ordering and keeping inventory;
Failing to monitor a resident for side effects or issues after administering medication. 
Facts About Nursing Home Neglect Lawsuits: A medication error is one of many types of misconduct in assisted living facilities, and California law protects residents from mistreatment. A victim can pursue the nursing home on the basis of negligence, which means you must prove that injuries were caused by the center's failure to provide proper care. Some points about the legal process are helpful as an overview:
The statute of limitations for nursing home neglect claims is two years, so you must file a lawsuit before it expires.
In many cases, family members may need to act on behalf of a resident with dementia or other medical conditions.
With medication errors, the harm to a resident is two-fold. They are not getting the treatment they need, while they could also be suffering serious effects of the wrong drugs.
Damages in a nursing home neglect suit may include medical costs, pain and suffering, and emotional distress.
Discuss Legal Options with an Oakland Nursing Home Neglect Lawyer
These facts about medication errors in assisted living facilities should help you understand the basics about your legal rights. For additional details about remedies and compensation in a nursing home neglect claim, please contact Venardi Zurada, LLP. We can schedule a complimentary case assessment at our offices in Oakland or Walnut Creek, CA. Once we learn more about your situation, we can advise you on next steps.
Source:
fda.gov/drugs/information-consumers-and-patients-drugs/working-reduce-medication-errors