California Bicycle Accident Statistics And Trends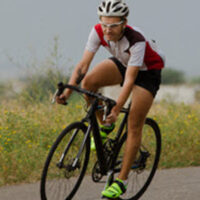 In a state like California, where the sun shines year-round and the temperate climate drives people outside, you expect bicycle riding to be a favorite activity. Unfortunately, it can also be dangerous and statistics on bicycle accidents are proof. According to the California Highway Patrol (CHP), approximately 12,600 people on bikes are killed or injured every year statewide. While the at-fault motorist will almost always walk away unscathed, victims and their families sustain horrific losses. Medical bills and lost wages add up, and the pain and suffering can be extreme.
By knowing what to do after a bicycle accident, you are in a better position to recover full compensation for these losses. Your Oakland bicycle accidents lawyer will handle the essential legal tasks, but some tips will guide you through the chaos and confusion in the immediate aftermath. Additional information on bike crashes will also help you understand the risks. 
Data on Bike Collisions in California 
Over the five-year period from 2013 to 2017, a total of 799 riders were killed and another 61,863 were injured in bicycle accidents across California. Alameda County bicyclists in particular fare poorly in terms of risk: The county ranks 13 out of 58, with around 600 casualties annually. More than 170 of these fatal and injury-causing bike crashes occurred in Oakland. In addition:
The total number of bicycle accidents has decreased over the last few years, but the fatality rate has remained constant. Fortunately, injury collisions dropped by more than 2,000 from 2013 to 2017.
The most dangerous months for riding a bike are July through October, during which more than one-third of all bicycle accidents occur. Around 19 percent happen from December through February.
Children and young adults are most at risk of getting hurt, coinciding with the popularity of bike riding at their respective ages. More than half of those injured in bicycle accidents are under 35 years old.
Bike collision fatalities are more common among older adults aged 45 to 65 years old. Almost 47 percent of all deaths fall in this age group. 
What to do After a Bicycle Accident 
Being injured because of driver negligence is overwhelming, but there are important steps to take if you are able. Unless you are transported by ambulance right away, do your best to follow these tips to protect your health and your rights. 
Seek medical care right away.
Limit conversations at the scene to exchanging contact information.
Do not admit fault or explain how the accident happened.
Never give a recorded statement or sign a release if requested by an insurance company.
Contact Our Oakland Bicycle Accidents Attorneys for Assistance 
As a final tip, do not delay in reaching out to an experienced lawyer for legal help after a bike crash. There are many other tasks involved with recovering compensation, so rely on Venardi Zurada, LLP to tackle the details. For more information, please contact our offices in Oakland or Walnut Creek, CA today. We can set up a no-cost case review to assess your situation and discuss how to proceed.
Resource:
chp.ca.gov/programs-services/services-information/switrs-internet-statewide-integrated-traffic-records-system/switrs-2017-report