What Are My Rights After A Work-Related Car Accident In Oakland?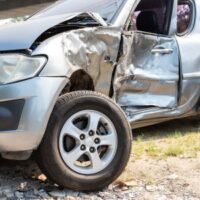 The risks of being involved in a motor vehicle crash are extreme whenever you are driving around California's Bay Area, but data from the US Occupational Safety and Health Administration (OSHA) reveal safety threats you may not expect: Approximately 40 percent of all work-related deaths occur because of transportation collisions, at more than 2,000 fatalities every year. Many other victims suffer injuries in such incidents, putting traffic-related collisions in the Top 5 most common causes of non-fatal workplace accidents.
Their connection to the work environment leads many to assume that these incidents are covered by California's workers' compensation laws, which pay out designated benefits for on-the-job medical conditions. As such, you might be surprised to learn that you may have other options to maximize the monetary damages you can receive. An Oakland car accident attorney can explain the legal process, but you can also review some basics about motor vehicle collisions at work.
Workers' Comp Default Rule and Exceptions
The majority of workplace accidents fall under the umbrella of California workers' comp laws, which provide benefits to injured workers. You do not need to prove that your employer was negligent under the no-fault workers' comp system, but you must show that you qualify as a covered employee.
There are two important points regarding workers' comp laws:
Filing a workers' comp claim is your sole remedy, so you cannot sue for damages in civil court; and,
Your benefits are limited to medical costs, wage replacement, disability, and others designated by law. You cannot recover for pain and suffering, which may be extreme.
However, in addition to your workers' compensation claim, you CAN also file a lawsuit against a third party, unrelated to your employer, if they were negligent in harming you. This rule would apply to a motor vehicle crash, even one that occurs while you are working. The exception opens the door to recovering pain and suffering damages.
Legal Process for Seeking Damages
You file a claim with the at-fault driver's insurance company as long as the at-fault driver is not another employee.   If the insurer refuses to pay a fair, reasonable amount for your losses, you take the next steps by initiating litigation in court.
In a civil lawsuit, you can seek a wider range of monetary damages in addition to pain and suffering, such as:
Emotional distress;
Scarring and disfigurement;
Losses based upon how your injuries affect your personal relationships; and
Diminished quality of life.
Discuss Your Options with an Oakland, CA Car Accidents Lawyer
From the above, you can see that it is advantageous to pursue your civil remedies in court after suffering injuries in a work-related transportation accident. For more information on your options, please contact Venardi Zurada, LLP at our offices in Oakland or Walnut Creek, CA. We can schedule a no-cost case evaluation to review your circumstances and advise you on how to proceed.
Resource:
osha.gov/SLTC/motorvehiclesafety/#:~:text=Fatal%20occupational%20injuries%20by%20major,from%20occupational%20injuries%20in%202017.