What Are My Remedies When Injured As A Passenger In A California Auto Crash?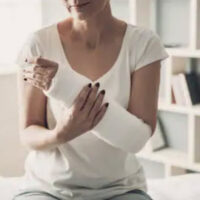 When thinking about the number of people injured in car accidents every year, you might overlook the fact that there are often other individuals in the vehicle besides the driver. A look at the statistics tells you that passengers are frequently affected. Data from the California Highway Patrol (CHP) reveals that there are almost 189,600 injury-causing crashes annually, but around 272,000 people are injured in them. Many of these victims are passengers, who suffer the same physical, financial, and emotional losses as anyone else hurt in a crash.
California auto collision laws cover passengers, so you do have legal options to recover compensation for these losses. However, there are some important points to note about how the process works. Your Oakland car accidents attorney can explain these issues in more detail, and an overview is helpful as background.
Potential Parties: Initially, you should realize which driver or drivers would be appropriate to pursue for monetary damages. The key is which motorists were negligent in causing the crash because they breached the duty to exercise reasonable care behind the wheel. It is necessary to prove this element of fault in a car accident claim, whether you are a driver or passenger.
However, when you are a passenger, the negligent motorist could be a motorist in another car – or it could be the driver of the vehicle you are riding in. You might need to file a claim with the insurance company of someone you know.
 California Med Pay: If you opted for this add-on to your auto insurance policy, you may have a legal remedy through your Medical Payments Coverage, i.e., Med Pay. There is an important point to note if you are filing a claim through this policy: You do NOT need to prove fault like you would when pursuing a negligent driver. Med Pay might be suitable if you were injured as a passenger, but you can also seek compensation via this route after being hurt in a pedestrian or public transportation collision.
 Compensation for Injured Passengers: When pursuing a negligent motorist for damages, you may be eligible to recover:
Costs of all medical treatment;
Lost wages if you missed work;
Pain and suffering; and,
Emotional distress.
Med Pay covers bills for all care that was reasonable and necessary to treat your injuries, but it does not pay amounts for pain and suffering. Still, you do not need to prove fault, so it is often faster and easier to access your benefits. Note that there are policy limitations, and you cannot obtain amounts in excess of your coverage.
Our Oakland Car Accident Lawyers Fight for Injured Passengers' Rights 
While you still have legal options as an injured victim, you can see that there are certain factors that affect your claim. For more information about seeking monetary damages, please contact Venardi Zurada, LLP to set up a no-cost case review at our offices in Oakland, or Walnut Creek, CA. After learning more about your situation, a California auto collision attorney can explain the rights of passengers.
Source:
chp.ca.gov/programs-services/services-information/switrs-internet-statewide-integrated-traffic-records-system/switrs-2019-report