Common Disabilities Caused By Birth Injuries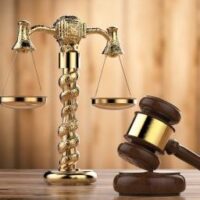 If your baby suffered birth injuries during pregnancy, labor, delivery, or thereafter, you are certainly devastated with grief and worried about your infant's prognosis. In time, you may wonder about the underlying causes and whether the trauma was preventable. Some cases of birth injuries are the result of negligence, which places them under the umbrella of medical malpractice. These laws focus on the standard of care, which California civil courts define as the skill and knowledge that another reasonably careful physician would use in making a diagnosis or treatment. You may have legal remedies if you can prove that a health care provider breached the standard of care, thus causing the birth injuries to your child.
Many parents are unsure about taking legal action, but it is important to realize how the losses will affect your entire family. One way to demonstrate how serious the consequences can be is reviewing the different types of trauma and the disabilities they cause. An Oakland birth injuries lawyer can advise you on your options if your child suffers from:
 Cerebral Palsy: This condition actually involves multiple disorders that affect the baby's motor skills, including movement, muscle tone, reflexes, and posture. Signs of cerebral palsy include extremely stiff or loose muscles, involuntary spasms, lack of coordination, and seizures.
One of the most common causes of cerebral palsy is oxygen deprivation to the brain, usually the result of a difficult labor or failure to make a timely call for a C-section. Traumatic brain injury (TBI), a blow to the infant's head, can also lead to cerebral palsy.
 Erb's Palsy: Other terms for this condition include brachial plexus disorder or shoulder dystocia. The brachial plexus is a network of nerves in the infant's neck and shoulder, and these can suffer trauma when the baby does not move smoothly down the birth canal. Physicians may apply too much pressure to ease the infant out, or they might improperly use a forceps. Erb's Palsy leads to weakness and disability in the affected shoulder, and your child could even sustain paralysis.
Autism Spectrum Disorder: There are various impacts for a child with autism, including problems with socializing, social interactions, and communication. A person can also suffer from permanent disability or seizures. Some studies have shown that hypoxic-ischemic encephalopathy (HIE) can lead an infant to be at risk of being on the autism spectrum. HIE occurs when brain cells are damaged due to a lack of oxygen, often linked to difficult labor and delivery.
 Kernicterus: Jaundice is a common condition after birth due to excess bilirubin, but it can cause serious medical issues when the levels get too high. Infants must be monitored closely so that jaundice does not become kernicterus, which may lead to intellectual or cognitive disabilities.
 Seek Compensation with Help from an Oakland Birth Injuries Attorney 
Your family's losses are considerable, so trust our team at Venardi Zurada, LLP to help you pursue a negligent health care provider. To learn about your remedies, please contact our offices in Oakland, or Walnut Creek to set up a free case evaluation.
Source:
courts.ca.gov/partners/317.htm