Protect Children From Burns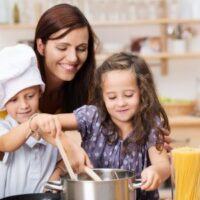 Burns and fires are the fifth leading cause of accidental death in the US, and additional data reveals how children are uniquely affected. The US Centers for Disease Control and Prevention (CDC) reports that 32,200 children 4 years old and under visit the emergency room every year for fire-related and burn injuries. Among those hospitalized for burns in this age group, 65 percent suffered injuries from scalding and 20 percent were injuries from contact with a hot object. A third cause of burn injuries in children is open flame, such as from candles.
From cooking and decorations to fireworks and outdoor fun, many of the factors behind burns in children are abundant around the holidays. The good news is that you can prevent your child from getting hurt with a few reminders and safety tips. However, you cannot completely avoid accidents when others are negligent, so consult with an Oakland burn injuries lawyer about your rights as a parent. The following pointers about fire safety around the holidays may also help reduce the risk.
Decoration Safety: Keep in mind some recommendations:
Only purchase decorations that are fire-resistant or non-flammable.
Annually check lights for exposed or frayed wiring.
Never connect more than three strands of lights.
Set up your live Christmas tree away from a fireplace, space heaters, and vents.
Make sure to water a live Christmas tree regularly to prevent it from drying out, a key risk for fires. 
Establish "No" Zones: Block access to heat and flame sources that could cause serious burn injuries to children, including the stove, fireplace, heaters, and radiators. Never leave a child unattended in a space where any of these items are in operation.
 Practice Proper Candle Use: The top dates for home candle fires are Christmas, New Year's Eve, and New Year's Day, making the battery-operated flameless candles the best way to protect your kids. If you will light traditional candles as part of your holiday celebrations, keep them out of reach of children. Whenever you leave a room with a lit candle, extinguish it first. 
Safety with Cooking: Children tend to be underfoot at the most inopportune times when you have a holiday meal to prepare. Whenever cooking or baking:
Turn the handles of pots and pans toward the wall so they are not overhanging where children can grab them.
When opening the oven, make sure all children are out of the kitchen or several feet away.
Do not allow children to run through the kitchen, as they can suffer burns when someone trips over them and spills hot food.
Contact an Oakland Burn Injuries Attorney to Learn About Legal Remedies 
If your child suffered burns in an accident, please contact Venardi Zurada, LLP to schedule a free case evaluation at our offices in Oakland, or Walnut Creek, CA. We can explain the laws and legal process once we hear more about your situation.
Source:
cdc.gov/injury/wisqars/nonfatal.html