Types Of Experts In An Oakland Auto Accident Claim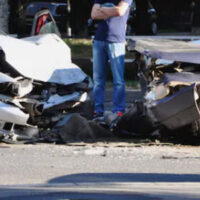 Transportation-related accidents continue to be a leading cause of death and disability in the U.S., and the statistics on motor vehicle crashes in California demonstrate the dangers. The California Highway Patrol reports that almost 4,000 people are killed and around 279,000 people suffer injuries in motor vehicle accidents every year. Many victims will qualify to recover compensation for their losses, including the costs of medical treatment, pain and suffering, emotional distress, or wrongful death recovery.
However, it is important to keep in mind that you can only obtain monetary damages if you can prove your rights. You will need a strong legal strategy when dealing with an insurance company and in court, which may include working with experts. Your Oakland car accident attorney will handle the details and consult with professionals as necessary, but some information on the types of experts in a car accident claim may be helpful.
Medical Experts
Your injuries will be a central issue in a motor vehicle crash claim.  Assessing the cost of treatment is more straightforward and based on your medical records and invoices. However, when it comes to pain and suffering damages, connecting the collision to the injuries, and future medical treatment and prognosis, the underlying concepts can involve highly technical and complex medical topics. Your lawyer may hire highly qualified consultants or experts to help you prove your claims. In some cases, a medical professional may testify in court on your behalf.
Financial Professionals
Another aspect of your compensation will be how your injuries affect your job and ability to work. If you were forced to take days off, you could be entitled to lost wages; your paystubs and tax records are evidence of these amounts. However, you may also qualify for lost future earnings if your injuries prevent you from working in your chosen profession. There is considerable uncertainty in assessing what you might earn in the future, but you must have some basis for making a claim. This is where financial professionals enter the picture. Your attorney may consult with:
Actuaries;
Economists; and
Financial advisers.>
Accident Reconstruction Experts
While the professionals mentioned above may play a role in proving noneconomic damages that can be difficult to assess, an accident reconstruction expert is focused on establishing fault. These individuals have in-depth training in physical sciences, and have training in use of specialized computer software that can evaluate how certain causes and factors – and their timing – affected the crash. Like a medical expert, these professionals may work behind the scenes to assist with strategy, but accident reconstruction technicians can also testify as experts in court.
Contact an Oakland Car Accident Lawyer for More Information
Our team at Venardi Zurada, LLP regularly partners with these and many other experts as we fight to ensure you receive top compensation for your losses after an auto crash. To learn more about our services and legal strategies to support injured victims, please contact our offices in Oakland or Walnut Creek, CA. We can set up a free consultation to review your circumstances and determine the best approach for getting the monetary damages you deserve.
Resource:
chp.ca.gov/programs-services/services-information/switrs-internet-statewide-integrated-traffic-records-system