FAQs About Toxic Tort Cases In California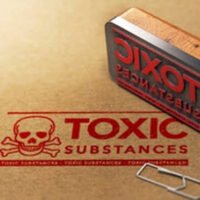 Even if you do not know the specific definition of "toxic torts," there is a good chance you are aware of the basics. You probably saw the news headlines covering the most famous class action cases in U.S. history, and these lawsuits are the reason Californians are no longer at risk of exposure to agent orange and asbestos. More recent cases include the landmark tobacco litigation that started with a series of lawsuits in the 1980s and the Roundup class action cases – some of which settled, while others are pending appeals after a jury trial.
Now that you have a few examples of toxic torts, you realize that you may be more familiar with these cases than you initially thought. If you suffered injuries and want to know more about your legal options, it is important to get in touch with an Oakland toxic torts attorney right away. Some answers to common questions may also be helpful. 
What is a toxic tort case?
When someone is exposed to a dangerous substance and suffers harm as a result, he or she may have a claim for toxic tort. In addition to the above cases, many toxic tort claims are based upon:
Occupational exposure to hazardous materials at work;
Dangerous drugs, such as where the manufacturer fails to warn about side effects or other complications;
Exposure to toxins in the household, including mold and contaminated groundwater; and
Consumer products that cause unintended injuries. 
How does liability work in a toxic tort case?
While most personal injury claims are based upon negligence, there are challenges with this approach to toxic torts because of difficulties in obtaining evidence regarding fault, and complicated scientific and medical evidence. As such, strict liability is typically the basis for a toxic tort claim. You must prove that your injuries were the direct result of exposure to a defective or unreasonably dangerous substance. 
Is there any time limitation on toxic tort cases in California?
Yes, the state's statute of limitations applies to toxic torts, so you must file a lawsuit in court within two years. If you fail to initiate litigation before the expiration date, you are forever barred from recovering monetary damages. However, note that California does apply the discovery rule, which extends the time restriction when the victim did not know about exposure until later. 
What if a loved one died because of exposure to hazardous chemicals?
California law allows surviving family members to sue for wrongful death when the underlying cause of death is exposure to a hazardous chemical. Surviving spouses, children, parents, and certain individuals who relied on the deceased for support may qualify for compensation. 
Our Oakland Toxic Torts Lawyers Can Answer Additional Questions 
These answers to FAQs are useful as an overview about toxic torts, but it is wise to trust a skilled attorney to pursue your legal remedies if you suffered harm or lost a loved one. For more information, please contact Venardi Zurada, LLP in Oakland and Walnut Creek, CA. We can set up a free case evaluation to assess your circumstances and determine next steps.
Resource:
alertcommunications.com/blog/a-timeline-of-major-mass-tort-litigation-throughout-the-years/