Statistics On Holiday Car Accidents In California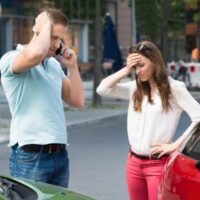 Whether you are visiting family, heading for the mountains, or taking in some culture, you certainly want to make the most of any holiday. However, some sobering statistics reveal that major holidays are a dangerous time to be on the road. According to the California Highway Patrol (CHP), more than 200 people have been killed over the last five Labor Day weekends, and almost 2,300 victims are injured every year over this three-day period.
If you were hurt in a traffic collision, you should reach out to an Oakland car accident lawyer who can advise you on your rights and remedies. Plus, keep in mind some information about the risks so you are in a better position to protect yourself.
Additional Statistics on Auto Accidents Around Major US Holidays: Data from CHP and the National Highway Traffic Safety Administration (NHTSA) reveals the dangers of traffic crashes during holiday periods.
Labor Day accident data is slightly higher than figures for the unofficial beginning of summer, Memorial Day. Over the holiday weekend in May, an average of 2,000 people suffer injuries in collisions.
The most dangerous period to be on the road in California is the Thanksgiving holiday, which covers four days in total. More than 2,500 individuals are hurt in accidents, and these numbers are on the rise.
Labor Day 2014 saw the highest fatalities compared to other years at 49 deaths. By comparison, the deadliest holiday in recent years was Thanksgiving 2017 when 78 people died in traffic crashes.
The lowest statistics on holiday accidents in California were reported over New Year's Eve 2013-2014, when just 14 people were killed and 587 victims suffered injuries. However, because December 31 was a Monday, the holiday period was just one day long. 
Causes Behind Holiday Car Accidents: The above data on auto crashes is helpful for pointing out when the roadways are dangerous, but additional information reveals why the risk is higher during these periods. The overwhelming factor that leads to these incidents may not come as a surprise –  drunk driving. Of the 40+ people who are killed in Labor Day car accidents, around half lost their lives in alcohol-involved crashes.
Additional causes behind holiday traffic collisions include:
Increased traffic volume;
Stressed and distracted driving;
Visitors to California may be unfamiliar with roads; and
Weather conditions, especially the morning and evening fog that made the Bay Area famous.
Discuss Legal Remedies with an Oakland Car Accident Attorney 
This overview points out the risks of auto collisions over the holidays, but it is reassuring to know that you have legal options as a victim. To learn more about them, please contact Venardi Zurada, LLP to set up a no-cost case review at our offices. Once we review your circumstances, we can explain next steps.
Resource:
chp.ca.gov/programs-services/services-information/switrs-internet-statewide-integrated-traffic-records-system/switrs-2017-report