Most Commonly Cited Construction OSHA Standards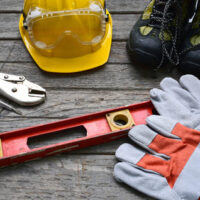 Given the dangers and risk of accidents that are constantly present on a California construction site, it is no surprise that there is a plethora of federal and state regulations regarding how employers must protect their employees. Unfortunately, not all construction companies adhere to these requirements. As part of its enforcement efforts, the Occupational Safety and Health Administration (OSHA) conducts inspections to ensure compliance with its safety rules. Every year, far too many workers are injured or killed because of the most frequently cited standards in the construction industry.
Though carelessness of the employer can be an issue, some employers intentionally violate safety regulations because compliance can be expensive or inconvenient.  At other times, a non-employer third party – for example another contractor – may have acted carelessly and therefore be responsible for an injury.  In such a situation, it may be possible to sidestep state workers' comp laws and pursue a personal injury case for construction injuries. An Oakland construction accident attorney can explain the details, but some information on common violations of safety regulations may be useful. 
Frequently Cited Standards on California Construction Sites: OSHA and the state equivalent – Cal/OSHA – establish safety rules for general industry as well as specific to construction. The violations that inspectors cite most often on construction sites include: 
Fall Protection Requirements: Falls from elevated platforms, off overhead work stations, or into holes can occur frequently unless proper safeguards and equipment are in place. OSHA and Cal/OSHA require fall protection at six feet in the construction industry, such as safety harnesses or other personal fall arrest systems. Holes and openings no matter how shallow require "ABC" protection – an Attendant, Barrier or Cover to prevent injuries.
Fall Protection Training: Providing personal protective equipment (PPE) and safety measures is just part of a construction company's responsibilities, as employers are also required to conduct fall protection training. OSHA and Cal/OSHA mandate that organizations educate workers on job hazards, how to use PPE, and what to do about accidents – in a language workers understand. 
Scaffolding and Ladders: OSHA and Cal/OSHA's standards on scaffolding, platforms, and ladders are intended to reduce falls, but also to prevent the potential for collapses and cave-ins. Around 2.3 million construction workers perform their jobs on scaffolds, which represents about two-thirds of all employees in the industry. Some of the key standards on scaffolding include:
Platforms must be sufficiently stable to support their own weight, plus four times the maximum intended load, without shifting.
Toe boards, guardrails, and midrails must be properly installed on scaffolds.
Scaffolds must be clear of sources of electricity by at least 10 feet.
Ladders must be stable enough to support the weight of the user, along with tools and materials the worker may carry.
Reach Out to Our Oakland Construction Accident Lawyers Today
While workers' compensation laws may restrict your remedies for work-related injuries, intentional violations of OSHA or Cal/OSHA standards, or negligence by a third party – for example another contractor –may take your claim out of the workers' compensation and into the much more favorable personal injury civil litigation. Under such circumstances, you have a wider range of compensation available, since you may qualify to recover damages for your pain and suffering. Our team at Venardi Zurada, LLP can advise you on your options after reviewing your situation, so please contact our offices today. We can schedule a no-cost case analysis at our offices.
Resource:
osha.gov/top10citedstandards