4 Reasons To Get Immediate Medical Care After An Oakland Car Accident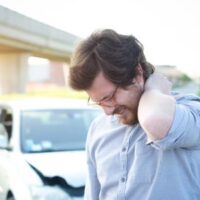 Car accidents are a leading cause of fatalities and injuries in the US, and the risk of being involved in a collision around the Bay Area is high. According to the California Office of Traffic Safety (OTS), Alameda County ranks in the top half of all counties in the state for deadly and injury-causing crashes, at 27 out of 58. If you were affected by a motor vehicle collision, it is reassuring to know that state law protects your interests. You can file a car accident claim to recover compensation for your medical costs, lost income, and pain and suffering.
However, your success with filing an auto crash claim depends heavily on what you do in the immediate aftermath about medical care. It is critical to seek treatment right away, for reasons that you know – and some that might surprise you. Your efforts will actually help your Oakland car accidents lawyer pursue your case, so keep the following points in mind about getting medical care.
Medical care should always be a priority. Injuries are painful, so the best way to alleviate the pain and start the recovery process is getting treatment. Head to the ER for life-threatening injuries, such as excessive bleeding, shortness of breath, or head injuries. An urgent care center is appropriate if you need same-day care for stitches or broken bones.
A visit to the doctor generates medical records. When you pursue an at-fault driver after a traffic collision, you will need evidence of your losses. A large portion of your compensation is based upon losses due to medical expenses and pain and suffering. Medical records are the most important proof you have to show how much you incurred for treatment, as well as information on:
The specific diagnosis of your injuries;
What care you received for to treat your injuries;
Physical and/or mental limitations that result from your injuries; and,
Many other medical details. 
You get referrals right away to continue recovery. For serious injuries, you may need additional care from specialists. The longer you wait, the more time you could be in pain or discomfort. In some situations, you could even miss out on opportunities for a full recovery without referrals to the right physicians. 
Delays send a message to the insurance company. If you wait to seek medical attention, the insurer will often wrongly assume that you were not hurt that badly. Keep in mind that the company is already looking for reasons to deny your claim or make a lowball counteroffer. By delaying, you give them the justification they need. The best practice is to go for treatment immediately, but definitely seek care within 2 days. 
Discuss Next Steps with an Oakland Car Accident Attorney
You need proper medical care to get on the road to recovery, but you can see that it is also important for your rights. To learn more about the legal process after an auto collision, please contact Venardi Zurada, LLP. We can schedule a complimentary case review at our offices in Oakland or Walnut Creek, CA.
Source:
ots.ca.gov/media-and-research/crash-rankings-results/?wpv_view_count=1327&wpv-wpcf-year=2020&wpv-wpcf-city_county=Alameda+County&wpv_filter_submit=Submit