Safety Tips for First-Time Cruise Passengers in California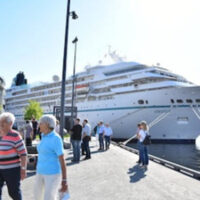 When you have booked your first cruise vacation and the departure date approaches, your entire family will be excited and planning their activities. Cruising out of the Port of San Francisco opens the door to the world, with more than 100 cruise ship calls every year sailing to such destinations as Mexico, Hawaii, and Alaska. You will enjoy an endless array of amenities, dining options, and shore excursions, along with opportunities to relax. First-time cruisers are often left wanting more, eagerly anticipating their next vacation.
If you have never been on a cruise, you are no doubt doing your research on what to pack and booking excursions. However, there is one aspect many people overlook: Safety. It is easy to disregard safety issues when you are on vacation and relax your guard as compared to when you are at home, going through your regular routine. You can avoid or reduce the potential for Oakland cruise ship accidents when you take advantage of a few safety tips for first-time cruise passengers.
Alcohol and Nightlife: It is no surprise that impairment is a contributing factor on cruise ship accidents, but passengers tend to overconsume to get in the vacation, celebratory spirit. To avoid slip and falls and more serious incidents, drink in moderation. It may help to drink a full glass of water for every adult beverage to stay hydrated and slow down. Also, never leave a cocktail unattended. Predators may be lurking to take advantage of someone by lacing a drink.
 Shore Excursions: One of the major draws for cruises is the access to exciting ports, and shore excursions make it possible to experience new destinations. However, you should use proper judgment when booking your reservations. Make sure you understand the physical requirements, especially for extreme adventures and thrill rides. Your body may not be ready for rock climbing or cliff diving, leading to serious injuries.
Water Parks and Pools: When onboard, your family will likely be enjoying popular water-based amenities, such as pools, spas, water chutes, wave riders, splash pads, and slides. Water creates slippery conditions in any setting, so keep in mind the following: 
Always walk, never run around water amenities.
Know your own and your family's swimming abilities, and stay within these parameters.
Pay attention to where lifeguards are stationed.
Do not swim while impaired.
 Tips for Children: Parents should establish age-appropriate rules for kids before embarking, and children should be fully aware of the consequences for breaking them. Carefully supervise young ones around the kiddie pool, and do not let them out of sight during shore excursions. If you consider onboard childcare services, make sure to visit the facility first.
 Discuss Legal Options with an Oakland Cruise Ship Accident Attorney 
Even with these safety tips, cruise passengers are still at risk of serious injuries when cruise operators are negligent. To learn more about your remedies, please contact Venardi Zurada, LLP at our offices in Oakland or Walnut Creek, CA. We can schedule a free consultation to review your case.
Source:
sfport.com/maritime/cruise