Questions to Ask Yourself Before Settling a California Car Accident Claim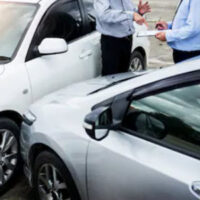 While every California car accident case is different, there are generally two basic options for recovering compensation for your losses: Negotiating an insurance settlement and filing a lawsuit in court. As such, you may be in a position where you must decide between them – and dollar value is not the only important consideration. Another critical detail is your chance of success at trial, which may not be quite what you expect. The US Bureau of Justice Statistics (BJS) reports that plaintiffs in motor vehicle accident cases prevail just 64 percent of the time. For every three victims that file a lawsuit in court, one will walk away with nothing.
Making the decision to settle or litigate is a difficult one, which is why you should count on your Oakland car accident lawyer for guidance. It is also helpful to ask yourself some key questions when considering whether to settle a California auto crash claim. 
How strong is the evidence of fault? Proof is everything in an auto crash claim, so you need solid evidence that the other driver was responsible for causing the crash. Weak evidence could hurt your chances of success at trial, while this same information may be enough for the insurance company to make a reasonable settlement offer. 
Do I have solid information regarding injuries and medical care? Another key issue in a car accident will be your injuries and the associated losses you sustain, both of which contribute to your monetary damages. Therefore, you will need sufficient medical records showing your diagnosis, treatment, disability, and related details. If this information might limit what you can recover at trial, a settlement may be the better option. 
Am I willing to accept a loss? Settlement is certainty and the agreement you sign is binding, so you are sure to get the amount you agreed to with the insurance company. By taking your case to trial, you put your fate in the hands of jurors that can be unpredictable. There is always the risk that the jury will find in favor of the opposing side. 
Can I wait out the litigation process? The California civil court system is busy, with many car accident cases taking several months – or even years – to get a trial date. When your medical costs are rising and bills are piling up, you might opt to settle rather than wait for your case to conclude. 
Am I prepared to participate in the litigation process? To some, legal proceedings can be intimidating or overwhelming. If you have issues with attending the trial or being called for a deposition, settlement may be a good fit. 
Our Oakland Car Accident Lawyers Can Help You Make the Right Decision 
While it is useful to ask yourself these questions, you can trust our attorneys at Venardi Zurada, LLP for advice and counsel on setting your case. To learn more about our legal services, please contact our firm to set up a no-cost case evaluation at our offices in Oakland or Walnut Creek, CA.
Resource:
bjs.gov/index.cfm?ty=qa&iid=409