National Safety Stand-Down: OSHA Hosts Event To Prevent Falls In Construction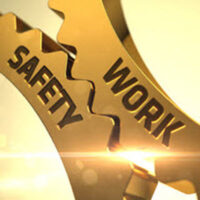 Many people presume that construction is one of the most dangerous industries when it comes to workplace accidents, and the statistics support this theory. Around 20 percent of all on-the-job fatalities are in construction, at a rate of approximately 3 deaths per day. The Occupational Safety and Health Administration (OSHA) reports that falls are among the biggest threats to construction workers, accounting for almost 35 percent of all fatalities. For this reason, officials are hosting a "National Safety Stand-Down" event May 2-6, 2022 to raise awareness about fall hazards.
During the week, employers are encouraged to discuss fall prevention and safety directly with employees. The OSHA website contains some useful tools on preparing presentations to employees, but it also offers a reminder that site safety is a year-round effort. Deadly and injury-causing incidents put workers at risk, so it is important to talk to an Oakland construction accidents attorney if you were hurt. Some general information about the dangers of falls may also be useful. 
Injuries from Falls 
The specifics about falls on a construction site may vary, but they generally involve falls on a single level, falls to a lower level, and "swing" falls – i.e., falls from a height BUT the worker is still attached to a fall prevention system. The injuries to a construction worker can be severe, such as:
Broken bones, especially to the hips, legs, and lower extremities;
Concussion, traumatic brain injury (TBI), and other health injuries;
Trauma to internal organs;
Spinal cord injuries, potentially leading to paraplegia or quadriplegia;
Whiplash and soft tissue injuries;
Herniated and bulging discs, the gel-filled sacs that provide cushioning between the bones of the vertebrae;
Burns and abrasions from straps and other fall prevention systems; and,
Amputations. 
Two Legal Options After a California Construction Accident 
OSHA construction standards on falls are effective at reducing these incidents and mitigating the harm to a worker, but accidents still occur. Injured employees and surviving family members have two remedies depending on the circumstances: 
Workers' Compensation Claim: California construction companies are required to carry workers' comp insurance to pay benefits to injured employees. You qualify if you fell in a workplace accident, and you do not need to prove that your employer was at fault. A workers' comp claim is your sole remedy in most cases.
Personal Injury Lawsuit: It may be possible to sue in court for monetary damages if a third party was responsible for causing the fall incident. You do need to prove that this entity was at fault by failing to exercise reasonable care on the construction site.
Set Up a Free Consultation with an Oakland Construction Accident Lawyer 
At Venardi Zurada, LLP, our team is prepared to assist with all available remedies if you were hurt in a workplace accident. For more information about your rights, please contact our firm to schedule a no-cost case review at our offices in Oakland and Walnut Creek, CA. After learning the details, we advise you on filing a workers' comp claim or personal injury lawsuit.
Resource:
osha.gov/stop-falls-stand-down