Sunscreen Brands May Contain Cancer-Causing Benzene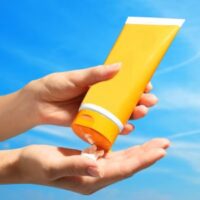 Medical professionals have been stressing the importance of wearing sunscreen for decades, and the need for UV protection is especially imperative in California. However, pharmaceutical research company Valisure recently issued a warning that those who slather or spray on SPF may be at a higher risk of developing cancer. Many well-known name brands contain benzene, a substance that is recognized as being carcinogenic by the US Centers for Disease Control and Prevention (CDC), the World Health Organization, and many other regulatory agencies.
Though the story continues to develop, some manufacturers of sunscreen lotions, sprays, and after-sun products have already issued voluntary recalls. The Food and Drug Administration (FDA) has not taken action while the investigation is ongoing, but consumers have rights in these cases. An Oakland toxic torts lawyer can explain the details, and some general information on benzene in sunscreen may be useful.
Details on Discovery of Benzene in Sunscreen 
Researchers conducted chemical analysis of approximately 80 different products involving sun care, including sunscreen lotions, gels, sprays, roll-ons, and stick products containing SPF. They found that 27 percent contained the carcinogen benzene. It is also worth noting that:
Benzene is NOT an ingredient of sunscreen products, so it was not included in the product intentionally. Contamination is the likely culprit.
The amount of benzene discovered in the products varied significantly, with some containing up to three times the amount the FDA considers dangerous.
You can be exposed to an unacceptably high level of benzene by ingesting or inhaling it, or if it gets in your eyes. However, the biggest threat is absorption through skin. 
In addition, the FDA has classified benzene as a Class 1 solvent, meaning that it should not be used in the production of products because of its toxicity.
Overview of California Toxic Torts Laws 
Consumers who suffer injuries because of defective products have rights against the manufacturer and other potential parties. When a good causes harm on a massive scale, a typical products liability case often transitions into a toxic tort case because it affects so many victims. These cases often proceed as class actions, and it is possible that the benzene contamination affecting sunscreens will go in this direction. In a toxic tort case, it is possible to recover for:
Your medical costs for treatment;
Pain and suffering;
Scarring and disfigurement;
Emotional distress; and
Losses based upon how your injuries affect your personal relationships and quality of life.
Contact an Oakland Toxic Torts Attorney to Learn More 
While there will be additional developments regarding benzene-contaminated sunscreen products, you may have legal options if you suffered harm because of a dangerous consumer product. For more information, please contact Venardi Zurada, LLP to set up a free consultation at our offices in Oakland or Walnut Creek, CA. Once we review your circumstances, our toxic torts lawyers can advise you on next steps.
Resource:
valisure.com/blog/valisure-news/valisure-detects-benzene-in-sunscreen/