How Building Code Violations Support A California Premises Liability Accident Claim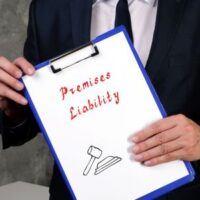 If you were hurt in an accident due to dangerous conditions on property, you may qualify to recover compensation for your losses through the legal concept of premises liability in California. These cases are based upon negligence, which means you need to prove that the incident was a direct result of the property owner's failure to keep the premises reasonably safe. Negligent acts may include not cleaning up spills, refusing to make necessary repairs, or ignoring hazardous conditions. However, victims can also be injured when a property owner violates provisions of the California Building Standards Code – a scenario that raises some important legal issues when you are attempting to recover compensation for your losses.
The good news is that a building code violation may provide crucial support for your claim, though it is essential to develop a solid legal strategy to ensure you take advantage of the benefits. Your Oakland premises liability attorney will take the lead with the details, but you should be aware of a few important points. 
Common Types of Proof in a Slip and Fall Case: Evidence is necessary in any claim based upon negligence, so one of the most important items of proof in a premises liability case is the property owner's breach of duty. Various forms of information can be used to show the failure to exercise reasonable care in maintaining the premises, such as:
Photographs of the accident scene and surrounding area;
Surveillance and security camera footage;
Witness accounts from individuals who observed the accident; and
Information or reports regarding other victims who suffered injuries in the same or similar way. 
Factors Considered Negligence Per Se: In the context of building code violations that cause accidents on property, you should understand the concept of negligence per se – i.e., acts that are inherently careless in and of themselves. Under California personal injury laws, certain misconduct meets the legal definition of negligence without additional proof. Examples include:
Violations of strict liability laws, because the point of them is to protect individuals who cannot protect themselves; and
Breaking laws that impose a specific duty on certain individuals or entities, mainly because they are in a better position to protect others.
A violation of federal, state, or local building standards may be considered negligence per se, but only when it was the direct cause of the slip and fall accident. Noncompliance with building codes may not be a useful source of proof when the violation was unrelated to the incident. For instance, the property owner's failure to repair a staircase railing would not support your premises liability claim if you were injured in a fire. 
Set Up a Free Consultation with an Oakland Premises Liability Lawyer
 For more information on how building code violations affect California slip and fall claims, please contact Venardi Zurada, LLP to set up a no-cost case assessment with a member of our team. We can meet at our offices to discuss your legal rights and remedies.
Resource:
dgs.ca.gov/BSC/Codes