5 Factors To Note About Box And Delivery Truck Accidents In California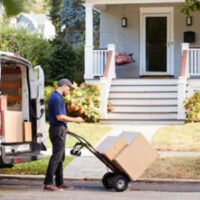 When you think about the extreme dangers involved with California truck accidents, you automatically assume that these incidents involve the 18-wheeler tractor-trailer configuration. You might not expect that smaller vehicles regulated by the Federal Motor Carrier Safety Administration (FMCSA) would present a high risk to motorists, but delivery and box truck crashes are quite common around the Bay Area. Besides the familiar UPS, FedEx, US Post Office, and Amazon delivery vehicles, there are countless companies that also serve their customers through box trucks.
It is true that box or delivery trucks are smaller and lower in profile compared to larger commercial vehicles, there are unique factors involved with these collisions; the legal process for recovering compensation can also be more complicated. You can count on an Oakland truck accident lawyer to assist with your remedies, though some general information may also be useful.
Inherent Dangers of Box Trucks: The design of the vehicle itself is part of the reason that delivery truck accidents are such a threat to motorists. They are higher in profile, which can make them unstable when a driver takes a turn too quickly. Plus, the cargo bay area usually does not have windows, creating an enormous blind spot even with mirrors to expand the visible area. 
Unbalanced Loads: Unlike 18-wheelers that transport a load to a single destination, delivery trucks are making many stops – unloading, shifting, and repositioning items along the way. Some delivery companies will also be making pickups, at times involving heavy or bulky packages. All of this movement can lead to balance issues, adding to the instability of the box truck.
Licensing Issues: FMCSA regulations require operators of certain truck classes to obtain their Commercial Driver's License (CDL), which requires extensive training and ongoing certification. Many delivery and box trucks fall under the minimum threshold, so operators do not need their CDLs. They do not benefit from the same education and knowledge, increasing the potential for serious accidents. 
Fast Paced Delivery Services: Delivery truck drivers have a designated number of pickups and drop-offs at the start of each day, but traffic and other factors can hinder their efforts. To make up time, operators may speed or make careless driving maneuvers in their rush to finish the job.
Employer-Employee Relationships: Though the nature of the employment relationship may not affect accident rates, it does impact the legal process. When an operator causes a delivery truck crash through negligent driving, it may be possible to hold the employer liable.
Call an Oakland Truck Accident Attorney Right Away 
Because of these unique factors and complexities involved with delivery and box truck crashes, it is wise to trust an experienced lawyer to pursue all at-fault parties. Our team at Venardi Zurada, LLP is prepared to fight for your right to compensation, so please contact our offices to set up a free case evaluation. We can advise you on your remedies and work out a legal strategy after reviewing your circumstances.
Resource:
fmcsa.dot.gov/sites/fmcsa.dot.gov/files/docs/Vehicle_Configuration_508CLN.pdf