Victims' Rights After A Single-Car Accident In California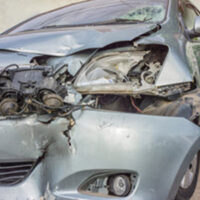 Even though you are in pain and overwhelmed after being involved in a car accident with a negligent motorist, you get some peace of mind from knowing that California law allows you to seek compensation from the at-fault driver. However, your situation is very different if you were hurt in a single-vehicle crash. Filing a claim with the responsible motorist's insurance company is obviously not an option, but you still incur massive losses from your injuries. Whether you were a passenger or driver in a one-car crash, you might have doubts about your rights.
You will be relieved to know that there are strategies for recovering monetary damages after a single-vehicle collision, but these cases are extremely complicated. Though there is no negligent driver, you may be able to pursue other potential parties for their negligent acts. Your Oakland car accident attorney will tackle the specific legal issues, and an overview may help you understand the basics.
External Causes of Single-Auto Collisions: A report published by the National Highway Traffic Safety Administration (NHTSA) describes some of the driver-related factors that contribute to one-car collisions. Drunk driving, speeding, poor weather conditions, and motorist fatigue are often behind these accidents. However, there are scenarios in which the driver's actions were not the primary cause. A single-vehicle crash may occur because of negligent misconduct by other parties, such as:
Government agencies that do not make repairs to roadway hazards, such as potholes, cracked pavement, and shoulder run-off;
Manufacturers that do not address defects related to your vehicle, its parts, or components;
Property owners that allow obstructions or debris to impact motorist visibility; or
Motorists who illegally park or leave their vehicles unattended in thoroughfares where they present a risk of harm.
Liability Issues with One-Vehicle Collisions in California: Now that you can see how other parties may contribute to a single-car crash, you understand that there are legal remedies available for injured victims. Still, you should keep in mind some unique issues in these cases:
California does not require you to carry Personal Injury Protection (PIP) coverage as part of your auto insurance policy, but many motorists do carry it as an add-on. You may obtain amounts under PIP by filing a claim with your own insurance company regardless of fault, so a one-car accident would qualify.
If an external factor was the cause of the collision, you could pursue the relevant individuals or entities. Potential parties may include government agencies, the automaker, a parts manufacturer, a non-driving road user, or property owner.
Victims who were passengers in a single-car accident can file a claim with the driver's insurance company. 
A Skilled Oakland Car Accident Lawyer Will Pursue All Legal Options 
This overview of liability in one-car collisions may be helpful, but even a clear-cut auto crash claim can be daunting when you are trying to recover from your injuries. For more information, please contact Venardi Zurada, LLP to set up a free consultation at our offices in Oakland or Walnut Creek, CA. We can advise you on your options after reviewing your circumstances.
Resource:
crashstats.nhtsa.dot.gov/Api/Public/ViewPublication/811232